**ANOTHER ONE (Dj Khaled Voice)**
Earlier this week it was uncovered that a number of the contestants from this explosive season of Married At First Sight have previously appeared in acting gigs, leading many people to believe the cast was made up of mostly paid actors.
The Executive Producer for MAFS Tara McWilliams has since come out blasting these rumours, saying that they are completely "ridiculous", but more pieces of evidence just keep emerging, adding fuel to the fire.
It was earlier revealed that the man caught up in the first major cheating scandal on this season of the reality TV show, Sam Ball, had been an extra on long-running Aussie soap Home and Away as one of the river boys.
And now new footage has come out showing that this wasn't the only acting role that Sam has had in the past.
In footage that has resurfaced today, Sam is seen playing a minor role in the Netflix political drama, Secret City.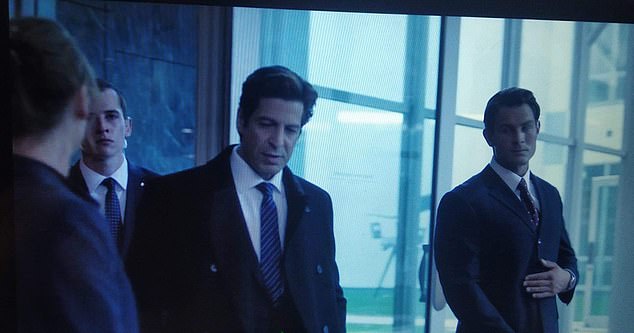 According to his IMDB page, Sam played the role of CPP Officer in an episode of the series titled 'From Whom The Bell Tolls'.
This comes after it was revealed that a number of contestants on this season have appeared in TV commercials, movies and other reality shows, leading many fans to wonder whether they were entering MAFS with the correct intentions.
The Married At First Sight Producers have constantly denied the fact that any cast members enter the experiment with ulterior motives as paid actors.
"The brides and grooms are not hired actors," said EP of the show Tara McWilliams in a statement to 9Honey Celebrity.
"They are not given scripts or lines to recite. They are real everyday people who have made a lot of sacrifices to participate in this experiment, leaving their families, their homes and their jobs.
"At the risk of public scrutiny, they all opened themselves up to the process and have shown vulnerability, so to suggest they are not being their true selves is not only untrue but unfair to the participants."
"Of all the false things this show has been accused of, this is easily the most ridiculous," she concluded.
Married At First Sight continues on Sunday night at 7PM on Channel Nine.
Want more? Get more from Kyle & Jackie O!