A video has surfaced of '
Married At First Sight's' Nic being provoked by a male colleague with a racist comment.
The footage sees the 28-year-old electrician eating McDonald's while facing questions about his appearance on the show from his work colleagues.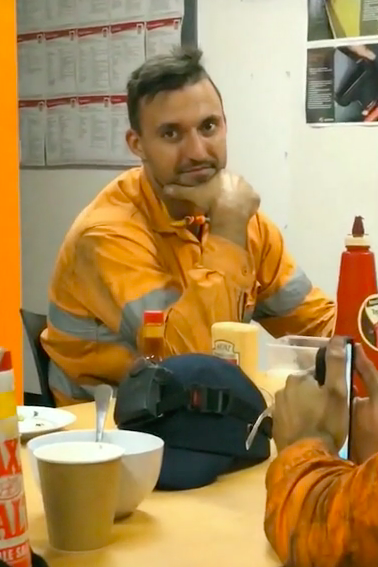 The unidentified man asks Nic if he believed Jessika had "stolen her lips off a negro". In response, Nic appears quite uncomfortable, choosing not to respond to the comment.
When talking about Jessika, the colleague tells Nic: "You know that Jess chick, we all know now that she wants to root you."
He added: "Anyway, do you find her lips attractive or would you say they look like they've been stolen off a negro and glued onto her?"
The derogatory remark is highly offensive and a prime example of racial stereotyping.
Earlier in the video, the male can be heard joking about the participants' use of cosmetic surgery.
"Nic, would you agree that if we were able to suck back all the silicone from all the women on the show, there'd be enough silicone to do twenty shower screens in twenty new units?"
Nic chose not to respond to either comment.
Want more? Get more from Kyle & Jackie O!