Married At First Sight's Lauren Huntriss and Mick Gould have sparked rumours that they are dating after some flirty Instagram exchanges were spotted.
The makeup artist is currently partnered with videographer Matthew, while farmer Mick is matched with Instagram model Jessika. But, fans have noticed the pair's online chemistry as they exchange jokes and compliment each other on Instagram.
The most telling comment appeared on Mick's Instagram snap yesterday with Lauren exclaiming: "I wish I was there". These flirtatious remarks date back to January 29 where the makeup artist wrote "stud" under an image of Mick at his 'wedding'.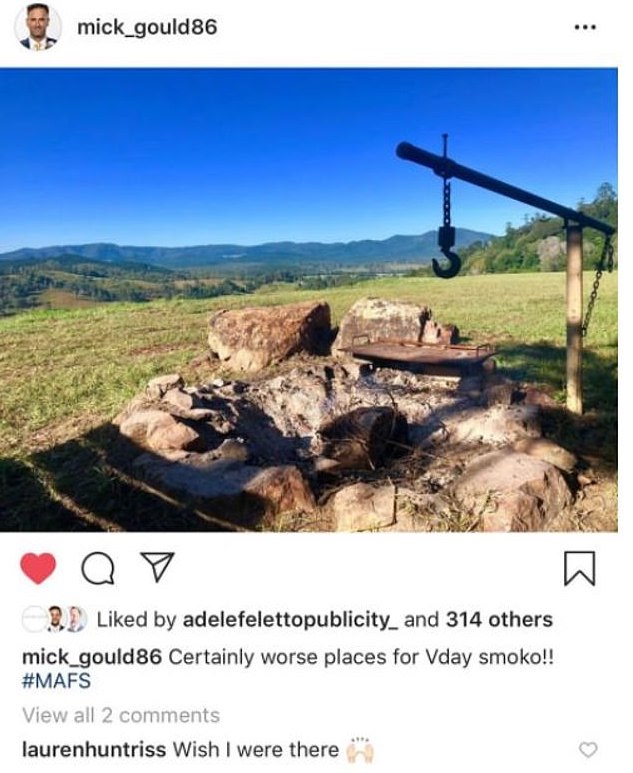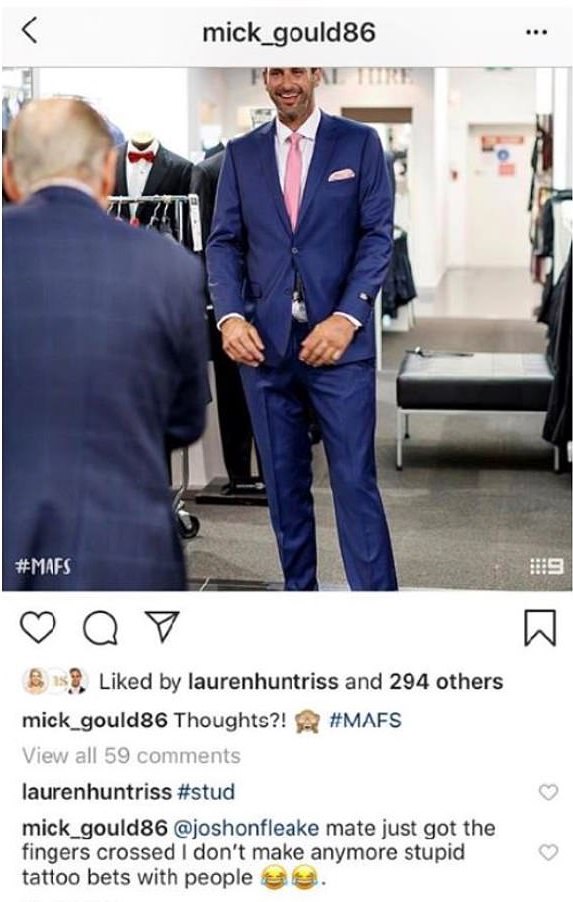 Things really started getting spicy after Lauren shared a shot of herself chatting to Matthew on the show with the caption: "Having a dirty mind makes ordinary conversations much more interesting".
Mick instantly replied with "100% correct" alongside a pizza slice emoji – a symbol that he comments under many of her posts. Is this their "cupcake"?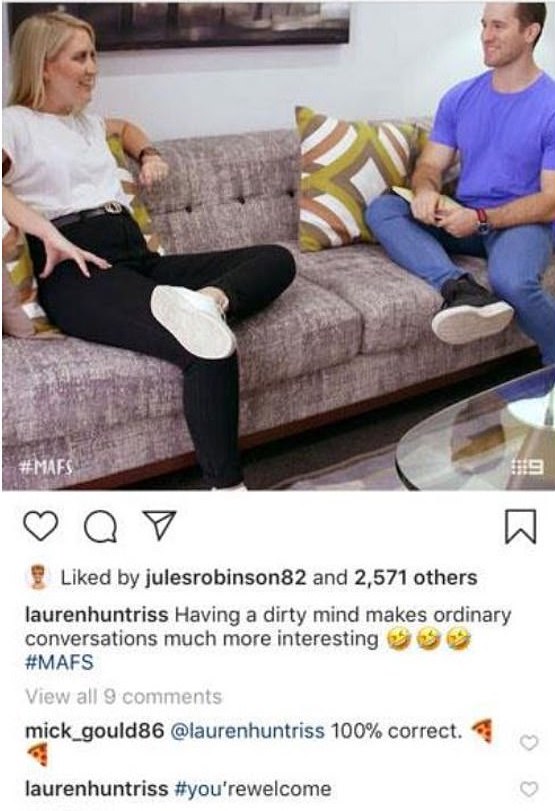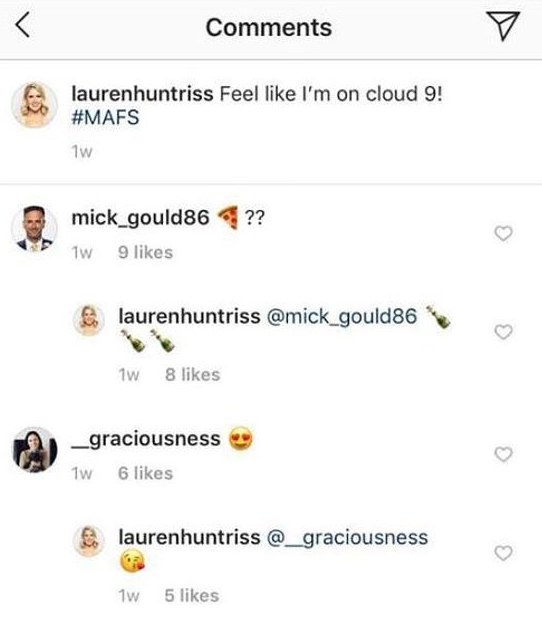 During Wednesday night's dinner party, Matthew Bennett told Lauren that he no longer felt attracted to her.
"She wants someone who can't get enough of her, hands all over her and be thrown on the bed and do stuff, and I just I can't give her that," Matthew told the other grooms. "The reason I'm not able to show her the affection, the attention that she wants is because I'm just not attracted to her and just I'm not feeling those urges."
Lauren immediately broke down in tears, telling producers: "I don't ask for much. I just asked for someone to love me."
READ MORE: MAFS' LAUREN SLAMS SHOW EDITORS