They're both known for being a bit controversial in their respective fields, and now it's rumoured that the number one MAFS villain and an Aussie tennis star are starting up a romance!
29-year-old legal assistant and Married At First Sight star Ines Basic has been caught getting her flirt on with tennis player Nick Kyrgios!
https://www.instagram.com/p/BuKiQz8AOUR/

After fans spotted the flirtatious comments and messages made on Instagram it was rumoured that the pair might be dating!
Ines has been caught out 'liking' several of Nick's pictures on the social media application as well as writing seductive comments, including one that's VERY familiar.
If you watch MAFS you'll know that Ines slid into Sam's DMs, initiating the first cheating ordeal on the this season, by saying "hello" with a hatching chicken emoji.
And well, check out what she commented on Nick's mirror selfie!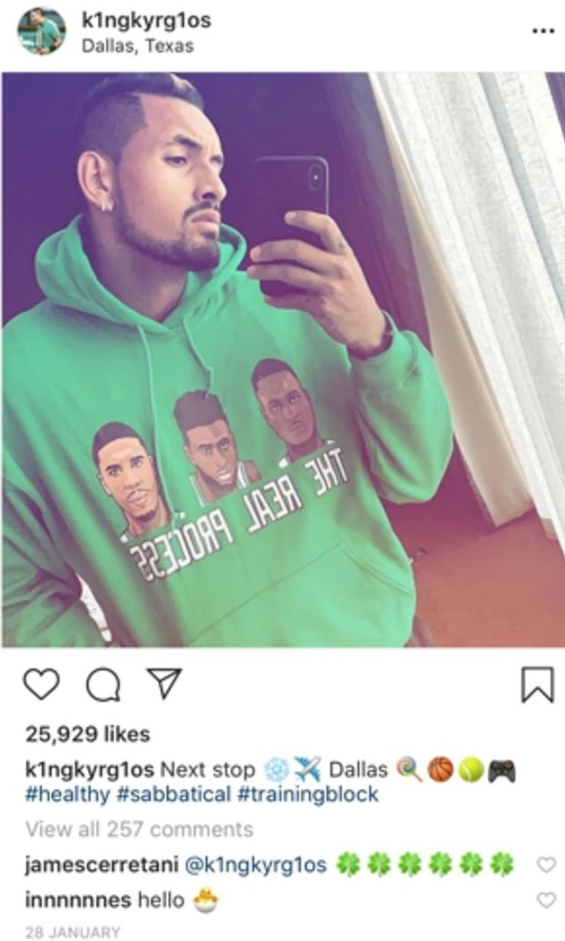 She also commented on a shirtless picture of the Aussie athlete saying "omg!" with a drooling emoji.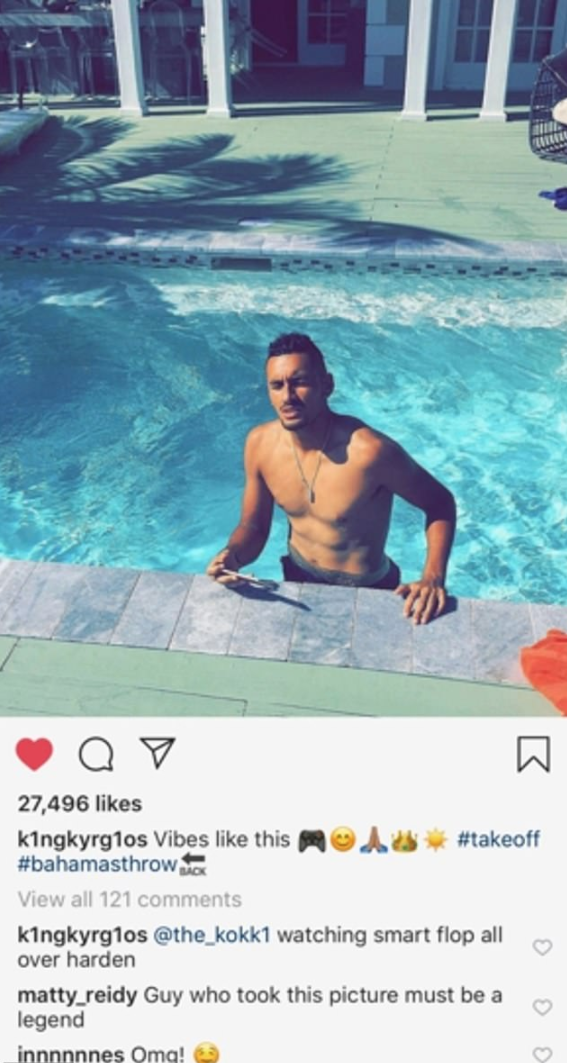 The comments have since been deleted.
"While she's obviously a little hesitant to invest in a relationship just yet, Nick id definitely her type of snack!" said a source to NW Magazine.
"Nick knows what he wants and how to get it, and he's good at what he does…and Ines loves a man who can get what he wants," they added.
Nick's most recent romantic connection is his an on-again off-again girlfriend Ajla Tomljanovic but it's currently unknown what their relationship status is.
Who knows, maybe Ines' advances will catch Nick's attention and they'll actually start dating!
We'd certainly love to be a fly on the wall when these two get into an argument… That would get HEATED!
Want more? Get more from Kyle & Jackie O!