Mark Zuckerberg and his wife Priscilla are expecting a baby girl!
He announced the news in a deeply personal Facebook post yesterday, but he also talked about their struggles in the past with pregnancy – opening up about the couple's three miscarriages…
"Most people don't discuss miscarriages because you worry your problems will distance you or reflect upon you — as if you're defective or did something to cause this. So you struggle on your own."
Zuckerberg opened up in the candid post about the couple's struggles for the past few years and the three miscarriages they've both suffered.
"When we started talking to our friends, we realized how frequently this happened — that many people we knew had similar issues and that nearly all had healthy children after all."
Messages of congratulations poured in for the couple…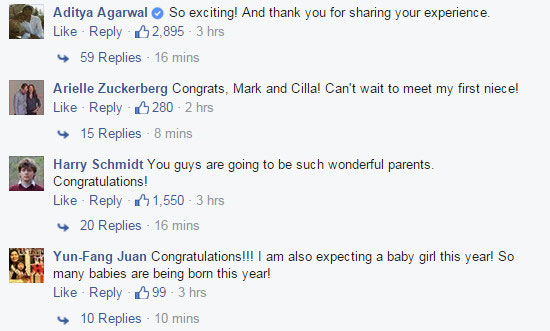 According to Australian research, miscarriages occur in about 25% of pregnancies – although statistics are difficult to collect.
Like many fertility issues, miscarriage is still somewhat taboo, but Zuckerberg's openness about his own experiences might be a step in the right direction…
You can read his full post below.
Want more? Get more from Kyle & Jackie O!