Some brides fear being upstaged by their bridal party on their big day.
However one maid of honour was so determined not to steal the spotlight from her best friend, that when she went into labour moments before walking down the aisle, she decided to keep it a secret from all of the wedding guests, including the bride.
Karla Berry had contractions throughout the entire ceremony of her best friend Katie Letton's wedding, but carried on with her maid of honour duties like NOTHING AT ALL was going on underneath that bridesmaid dress.
*Nothing to see here*
Karla even managed to crack a smile for the wedding photos. What a trooper!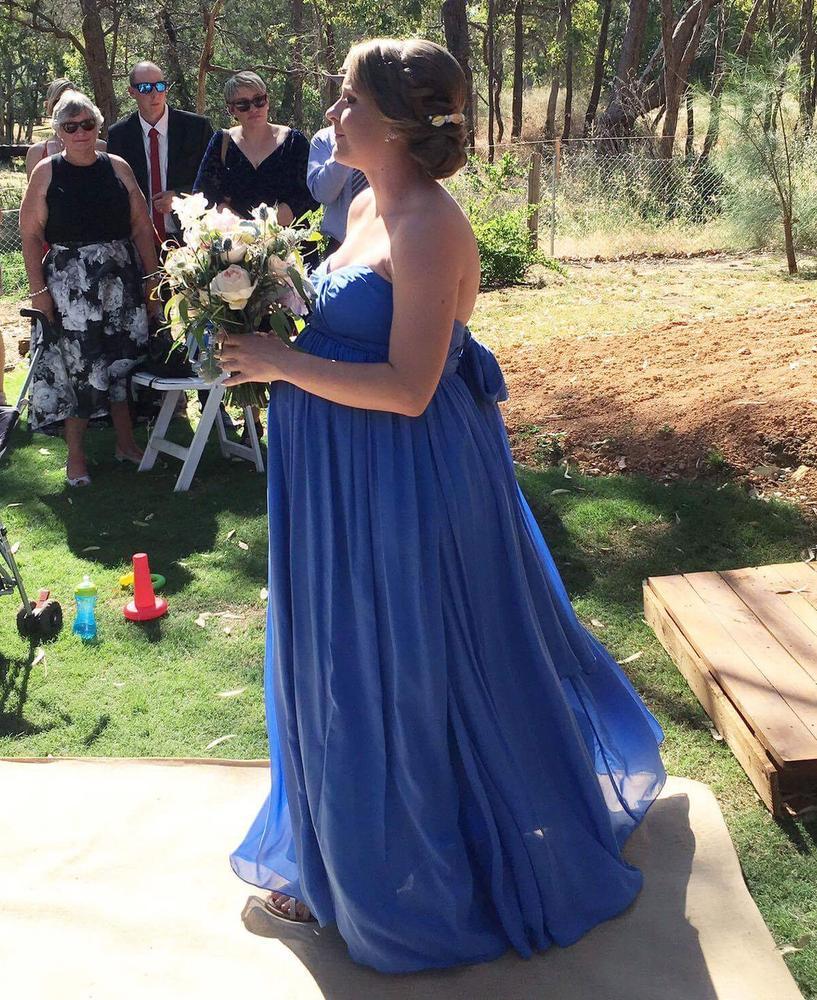 Speaking to Mamamia, Karla explained that her biggest concern was that her waters would break during the ceremony.
"I felt a sigh of relief when I got to the end," she admitted.
And just in case, there was a midwife (who happened to be the bride's mother) on hand to monitor the VERY expectant mum's progress throughout.
After the official wedding procedures were all said and done (not until 10pm), Karla and her partner Adam quietly left for the hospital.
"My partner went up to Katie after the first dance and said, 'we have to go, Karla has been in labour all day!' She was like, 'what? Why didn't you tell me?'" she said.
"I cried as I still didn't want to leave [the wedding], even though my contractions were three minutes apart. As I was leaving, Katie gave me a massive hug and wished me luck – it was a pretty emotional moment."
The couple welcomed a beautiful baby boy, Xavier, the following morning.
Source: The West Australian
Love this? You'll love this bit from Will & Woody – catch the boys weekdays from 4PM on KIIS 1065