Madonna has a reputation for raunchy on-stage kisses but this one didn't quite go the way she may have hoped.
Canadian singer / rapper Drake looked horrified after he received the unexpected french-kiss from the 56-year-old while at Coachella.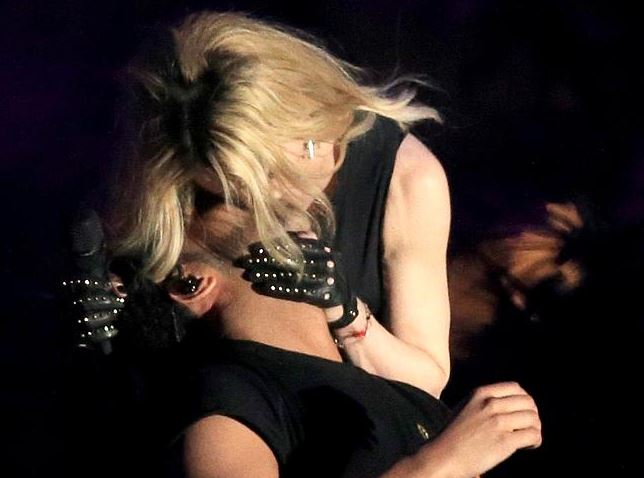 The pair made out for at least 3 seconds, but the whole thing gets more and more awkward the longer it goes on.
Drake is seen wiping his mouth afterwards and on the verge of tears!
Watch it here!
DRAKE'S REACTION AFTER KISSING MADONNA 😂 pic.twitter.com/eJhtRDzQl4

— FREDDY (@FreddyAmazin) April 13, 2015
Madonna needs to chill pic.twitter.com/4S3vC8pQi2

— Aysh (@ovoaysha) April 13, 2015
So @Drake proves that kissing @Madonna is about as ghastly as I always imagined it would be: http://t.co/dsM7izOvoQ

— Piers Morgan (@piersmorgan) April 13, 2015
before & after Madonna stole Drake's soul through a "kiss" 😂 pic.twitter.com/OAYMJQCFkW

— jon snow (@lowkeyhendrix) April 13, 2015
When you thought your grandma will kiss you in the forehead but instead… 😂😂#madonna #drake pic.twitter.com/yKmJtr1lZS

— A. (@_Anthony503) April 13, 2015
Want more? Get more from Kyle & Jackie O!