While the whole world found it pretty shocking that singer Ariana Grande and comedian Pete Davidson got engaged just a month after they first began dating, we bet no one was more surprised than Ariana's ex, Mac Miller.
The rapper and Ariana had dated for two years before parting ways back in May, about two weeks before it was made public that Ari and Pete were now an item.
While most people were waiting to hear what Mac had to say about his former flame moving on so quickly, it seems that there's actually no bad blood between them. The 'What's The Use' rapper opened up about their breakup and Ariana's recent engagement for the first time in an interview with Zane Lowe on Beats 1 on Apple Music.
"I was in love with somebody. We were together for two years. We worked through good times, bad times, stress and everything else. Ad then it came to an end and we both moved on. And it's that simple," he said in the interview.
"It's all positive energy," he continued. "I am happy for her and [the fact that she's] moving forward with her life, just as I'm sure as she is with me."
When Mac Miller and Ariana broke up earlier this year, the 'No Tears Left To Cry' singer announced the news in a post to her Instagram story, saying that no matter what she will always support Mac in everything that he does.
"Hi! This is one of my best friends in the whole world and favourite people on the planet Malcolm McCormick," she wrote. "I respect and adore him endlessly and am grateful to have him in my life in any form, at all times regardless of how our relationship changes or what the universe holds for each of us."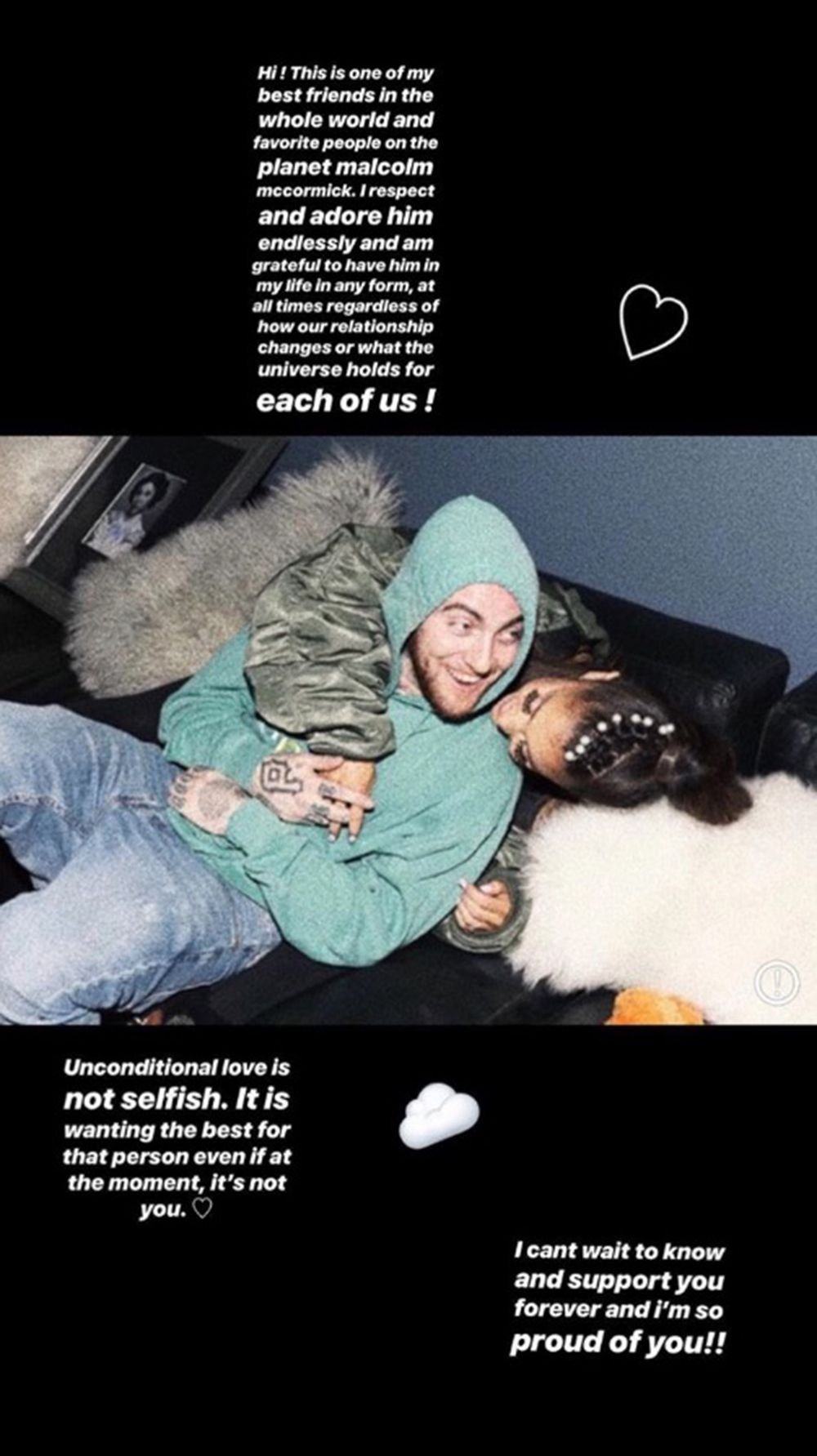 News broke later in May that Ariana was dating Saturday Night Live comedian Pete Davidson and just under a month later news of their engagement broke.
Love this? You'll love this bit from Will & Woody – catch the boys weekdays from 4PM on KIIS 1065