Luke Perry's son, Jack, has followed his sister's lead in posting a public tribute to his late dad who passed away this week.
His sister Sophie also shared her own tribute yesterday on social media.
The wrestler showed off a gentler side when speaking of his father and his lasting legacy.
The post includes two photos, one in the ring and one flashback of Luke and Jack as a kid.
"He was a lot of things to a lot of people. To me, he was always Dad," the post began.
"He loved supported me in everything, and inspired me to be the best that I could possibly be.
"I've learned so much from you, and my heart is broken thinking about everything you won't be here for.
"I'll miss you every day that I walk this earth.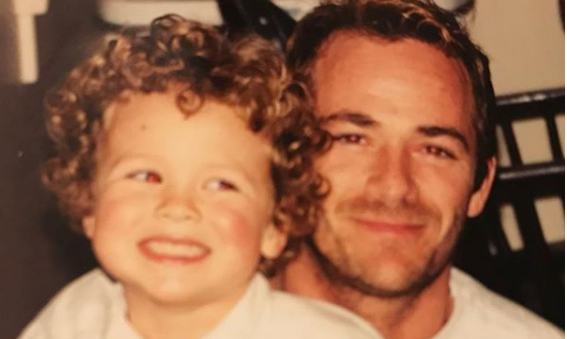 "I'll do whatever I can to carry on your legacy and make you proud.
"I love you Dad."
I'm not crying… you're crying…
Netflix series Riverdale – which was Perry's current project – has made a statement about shutting down production and how every episode until the end of the series' run will be dedicated to the actor.
Want more? Get more from Kyle & Jackie O!