Love Island might not have worked out for a number of couples, but just yesterday fans of the show were left convinced that one pair from the reality TV show were taking things to the next level and had gotten ENGAGED!!
Tayla Damir, who won Australia's first season of the reality dating show with her then boyfriend Grant Crapp, announced her relationship with fellow cast mate Dom Thomas earlier in October following a lot of speculation.
https://www.instagram.com/p/BpG83W0lmn9/

The pair have since shared a number of adorable pictures of each other online, however, one photo shared to Tayla's Instagram over the weekend sent fans of the show into an absolute FRENZY, with many thinking that they had just become engaged.
Tayla Damir Sends Instagram Into A Frenzy After Posting A Photo Of Her And Dom Thomas With A MASSIVE Engagement Ring
After attending Derby Day in Melbourne on Saturday, and looking mighty fine we might add, Tayla shared a photo to her Instagram story implying that Dom had just popped the question.
https://www.instagram.com/p/BpvHj5uHUcN/

The image showed a massive ring on Tayla's left hand with a diamond that is literally brighter than our future on it. In the background Dom was sitting down and smiling while the caption read, 'Oh my god' alone with the love heart eyes and diamond ring emoji.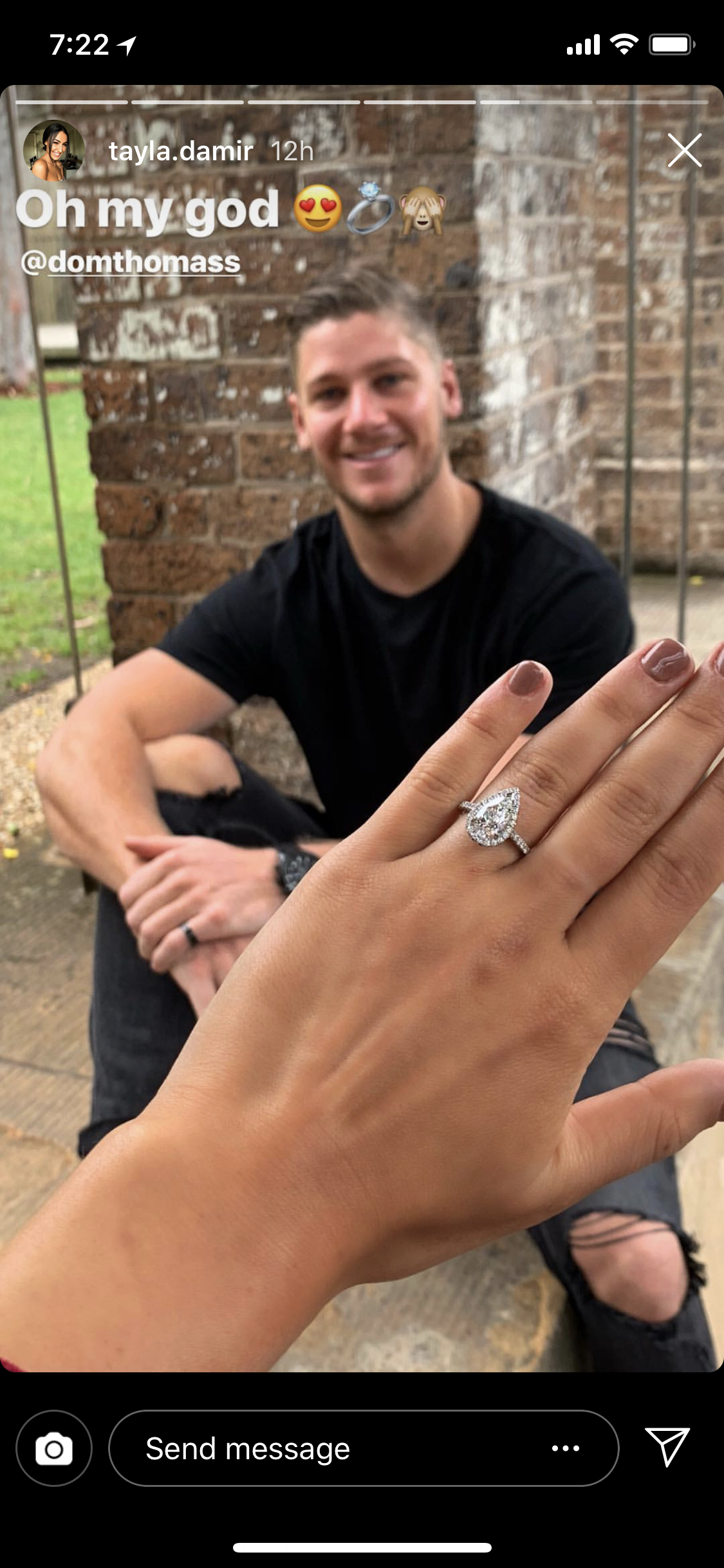 People immediately began flooding the reality TV star's Instagram with comments of congratulations, but before too long Tayla made another post, saying that it was actually all a joke!
Posting another image to her story, the 21-year-old was seen posing with the ring, almost like she was laughing, directing fans to check out her latest picture for the truth.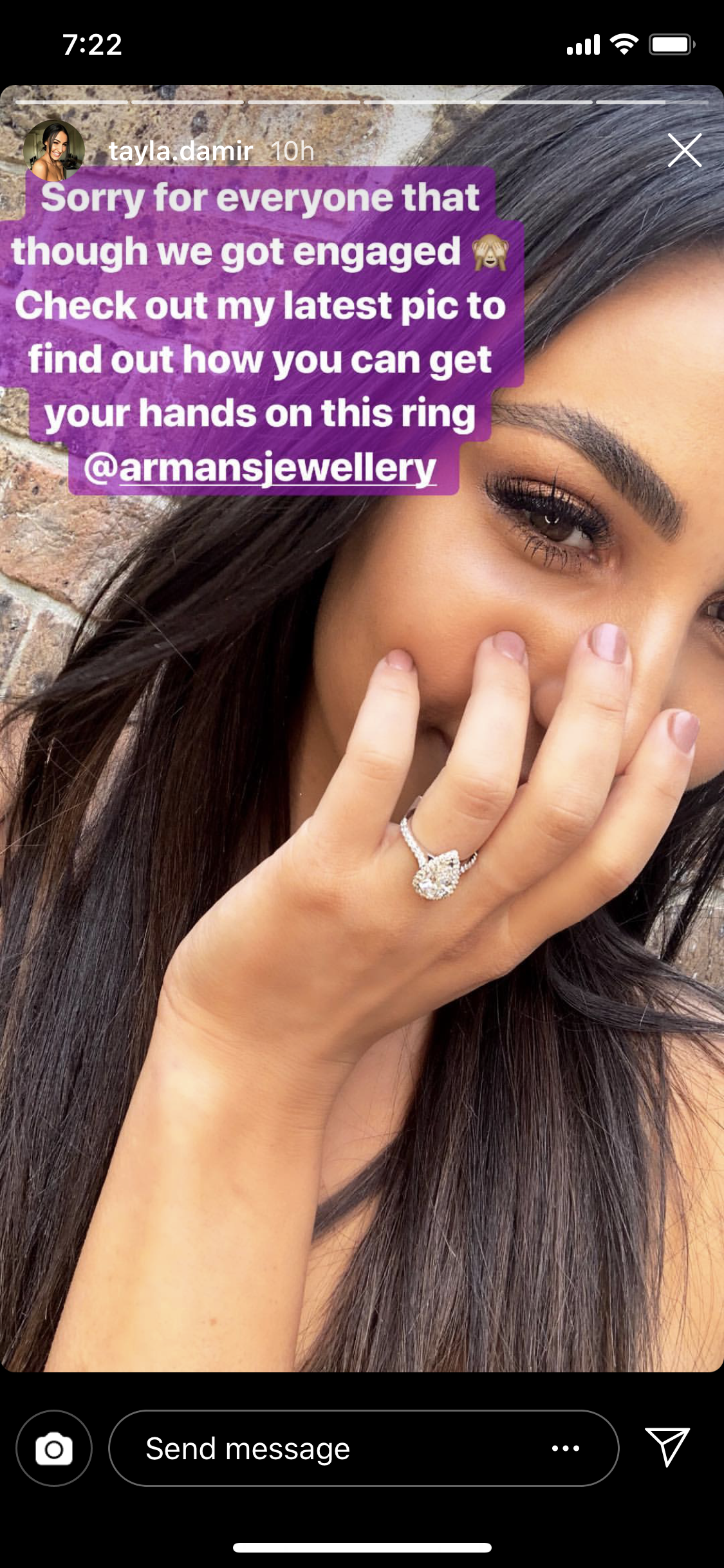 After following these instructions, fans found images of Tayla with the same dimond rock along with a caption that explained that she was not engaged, but was advertising a competition.
"No I'm not engaged but I did have fun wearing this beautiful ring today thanks to @armansjewellery. This stunning piece was one of 6 diamond rings that they will be giving away," she wrote.
"So girls don't rely on a man to buy you one, follow @armansjewellery…#armanjewellery #whatsyourarmansstyle #stitchedup #notengaged #gotcha"
https://www.instagram.com/p/BpwLnDhn8W4/

So yeah, we're not getting a Love Island wedding anytime soon. And yes we kinda feel betrayed by this little trick. But hey, looks like you can always mend that broken heart by winning one of these seriously gorg diamonds so that's a plus we guess.
Love this? You'll love this bit from Will & Woody – catch the boys weekdays from 4PM on KIIS 1065