She made headlines and copped a backlash over a job advertisement this week, but Lorna Jane says it's all because people didn't read the ad properly.
Earlier this week Jane's activewear brand, Lorna Jane, was called out for discrimination after advertising for a Receptionist/Fit Model.
The position required applicants to meet specific body measurements as part of the role, equating to a size small in the brand's fashion line.
According to the advertisement, it was necessary so the successful applicant could "accurately provide feedback on Lorna Jane products".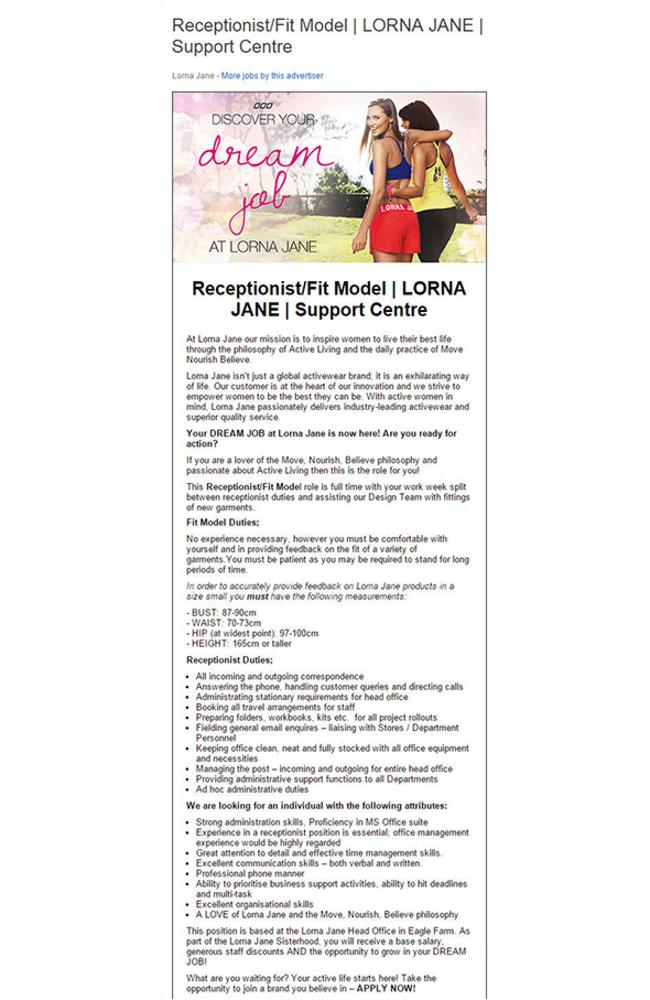 At a breakfast to launch her new book yesterday, Jane was asked if she had any regrets over the incident.
While the event was closed to media, 9news.com.au reports that Jane responded:
"My regret is that the people talking about the ad didn't read it, they just read the heading, and then I feel, I mean I don't actually know what they were thinking, but I feel like they just read it, then someone made a comment, then they were reading the comments rather than actually taking the time to read the job description."
She went on to describe how part of the requirement stemmed from the decision to merge two part-time positions.
"We had a part-time receptionist, and our fitness model that we were using at the time was going overseas, so I just thought, why don't we combine these roles so that Lorna Jane is more important to this person, and we can give someone a full time job."
Love this? You'll love this bit from Will & Woody – catch the boys weekdays from 4PM on KIIS 1065