A woman in the US has posted series of pictures online of what she claims was a rat's head that she found in her chicken meal.
Rosemary Thomas had ordered a chicken meal with her daughter, sister and niece at Popeyes Louisiana Kitchen in Harlem in New York city when she made the disgusting discovery.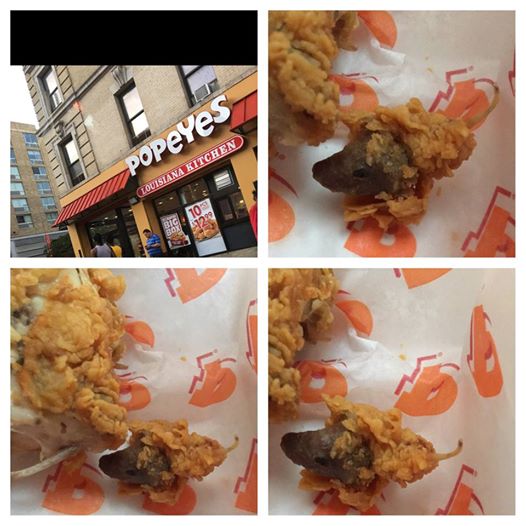 Thomas has since claimed on her Facebook page that:
"This is clearly a rat and they have the nerve to have a 5 rating by the Department of Health,"
"Yesterday, (Thomas' daughter) ate nothing all day,"
"All she said she could think of was the rat head after she consumed the crispy part."
Popeyes spokeswoman Renee Kopkowski told the Huffington Post that the company was aware of the woman's claims and that the owner of the franchise was going to contact her immediately.
"He's meeting with [Thomas] as soon as she is able,"
"In the meantime, he ordered a health department inspection and they found nothing out of the ordinary. We've checked with suppliers and they feel it is most likely chicken organ meat. We will work with the guest to recover the product and test it to confirm that."
Shockingly it's not the first time that the franchise has been accused of serving rats to their customers.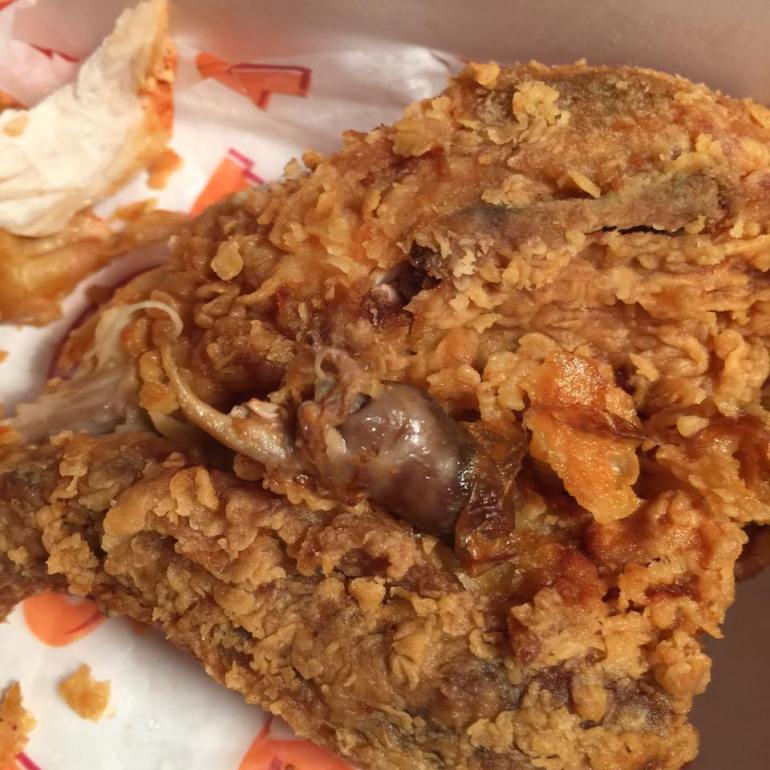 In July this year a woman posted this photo on Facebook claiming she was given the meal at a Popeyes in Louisina.
So if you're heading to the US anytime soon you may want to give these guys a miss when you're after some chicken.
Huffington Post
Love this? You'll love this bit from Will & Woody – catch the boys weekdays from 4PM on KIIS 1065