These pics are BEYOND CUTE!
Belinda Schenk at Belinda Sol Photography has posted these ridiculously cute pictures of a proud Dachshund mumma and her SIX adorable puppies!
They even have little knitted beanies, just look at them in their teeny-tiny doggie bed!!!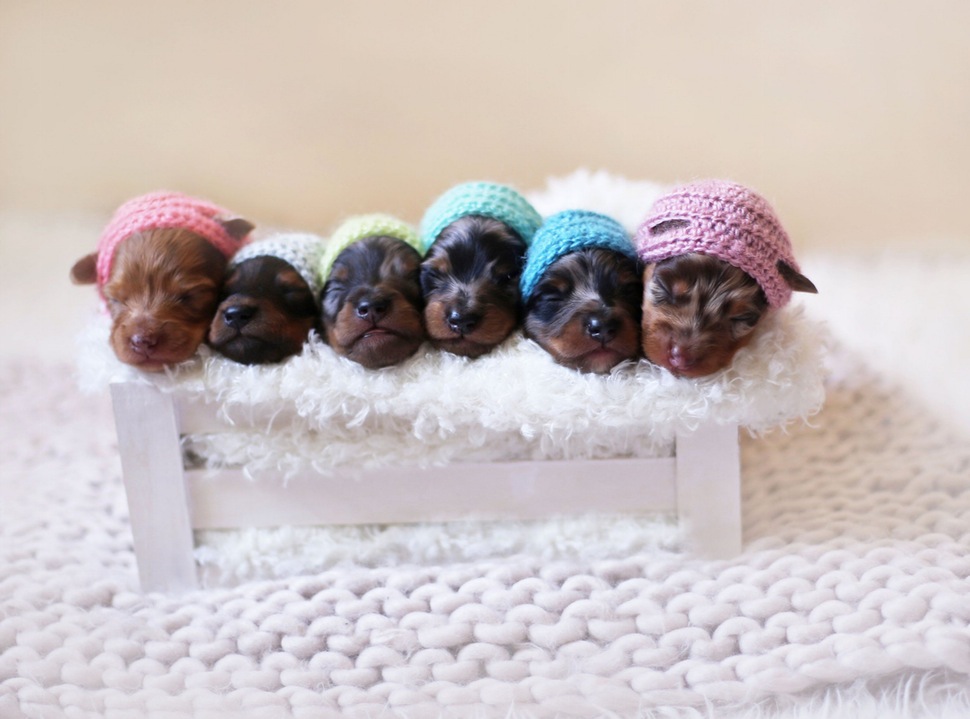 Belinda Sol Photography
And now they're on a tray! Look at that cute little paw sticking out!!!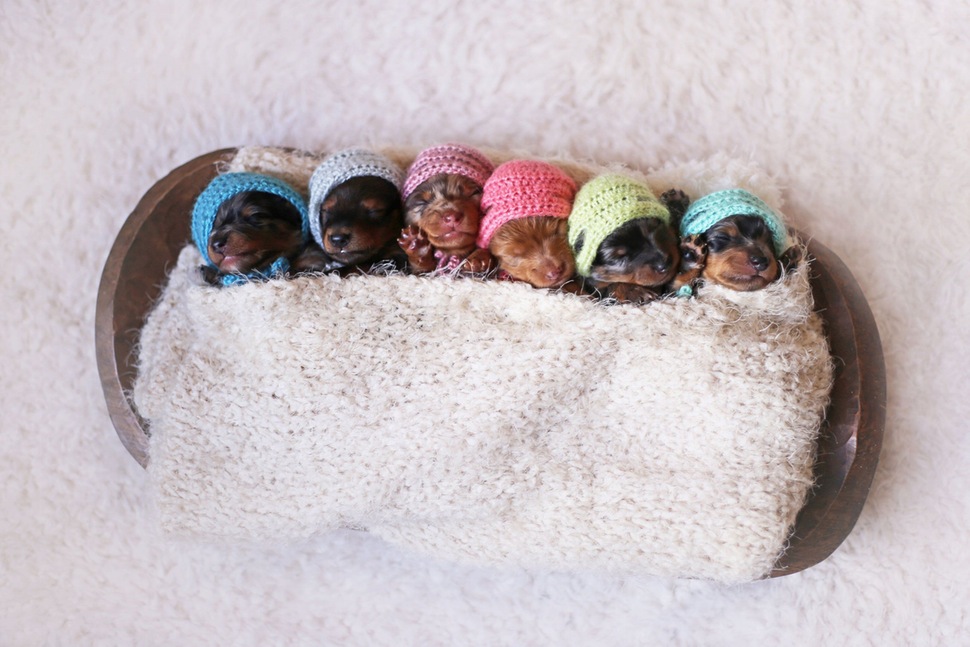 Belinda Sol Photography
We'd show you more but we have to go and try and find a dachshund breeder to buy ourselves a puppy!
Devourable
TRENDING NOW: SNAKE ON A PLANE
Love this? You'll love this bit from Kyle & Jackie O!