Lindsay Lohan is no stranger to a bit of controversy.
However, since finding her now fiance, 23-year-old Russian millionaire Egor Tarabasov, she's seemed like a new person; happy and in love.
The weekend seemed to have changed all that, however.
In a bizarre stream of messages Lohan attacked Egor for being at a nightclub with another woman.
Lohan had taken to Instagram to publicly slam Egor for 'lying' about his whereabouts – sharing images sent to her by a friend showing him in a club.
She posted a photo and a video of Egor inside a club after revealing he had not come home that night.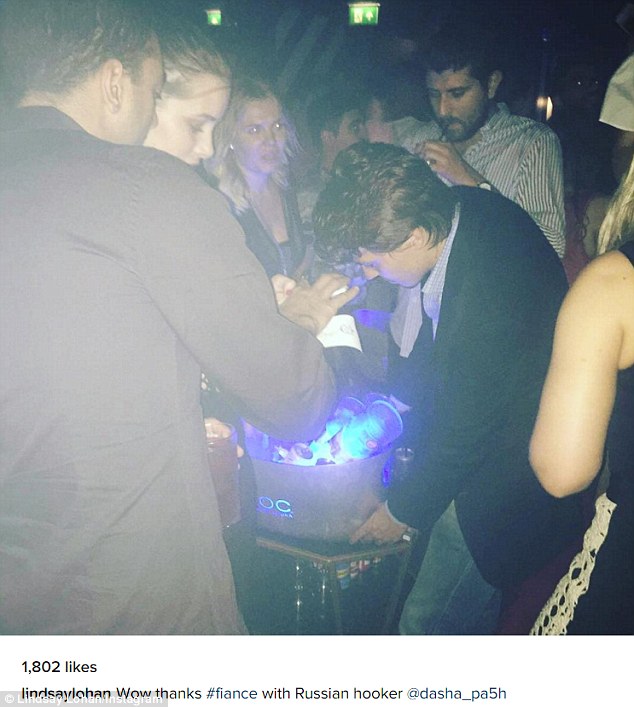 Lindsay then accused him of being out with another girl, Dasha Pashevkina, and went on the attack.
Lindsay did not hold back, branding the fashion designer a 'Russian hooker'.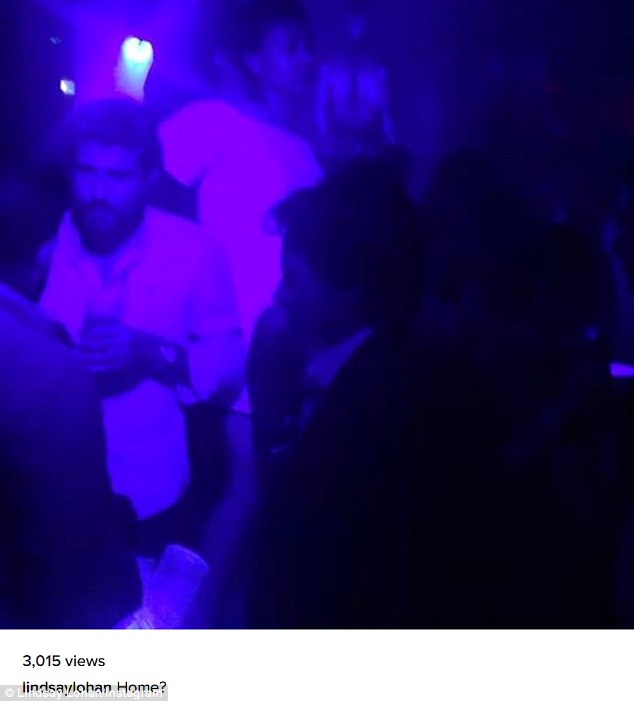 Initially, Lindsay posted an image of her and her younger love, writing: 'I guess I was the same at 23… S****y time – it changes at 26/27. '@e2505t thanks for not coming home tonight. Fame changes people.'
Even STRANGER, Lindsay later posted the woman's home address and email with a bizarre rant that included Donald Trump and Putin hashtags, before deleting it.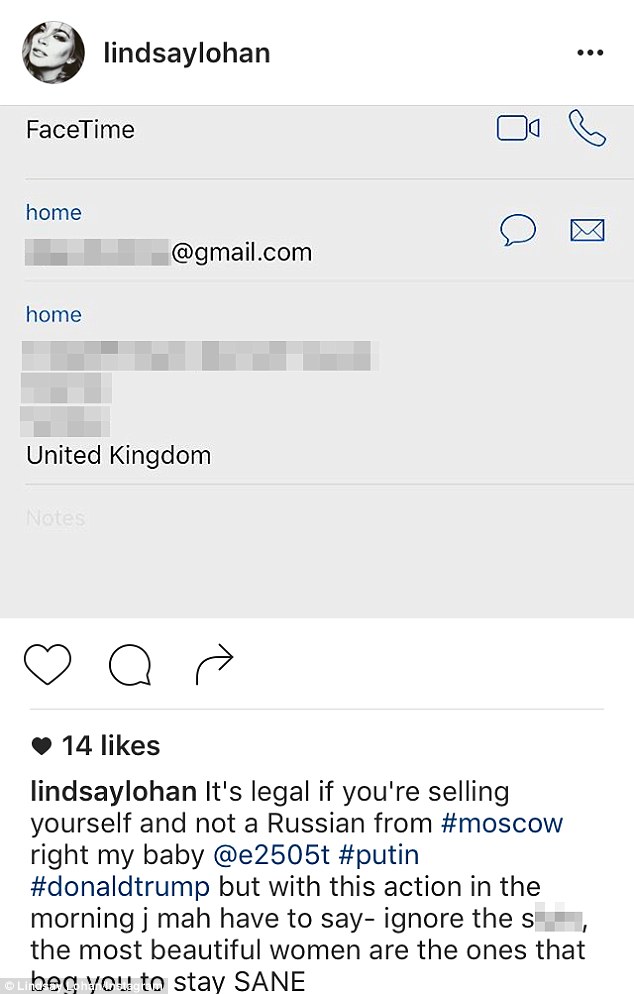 It seems the drama may have started even earlier that day between the engaged couple, as before the night club drama began, Lindsay posted a black and white shot of the two of them with Egor's face scribbled out.
'He wore black and I wore white. I guess #art is whatever you make of it,' Lindsay wrote.
But that wasn't the end of it.
Things got even MORE BIZARRE when Lohan then tweeted an image of herself wearing a fake baby bump, taken from her 2009 flop, Labor Pains.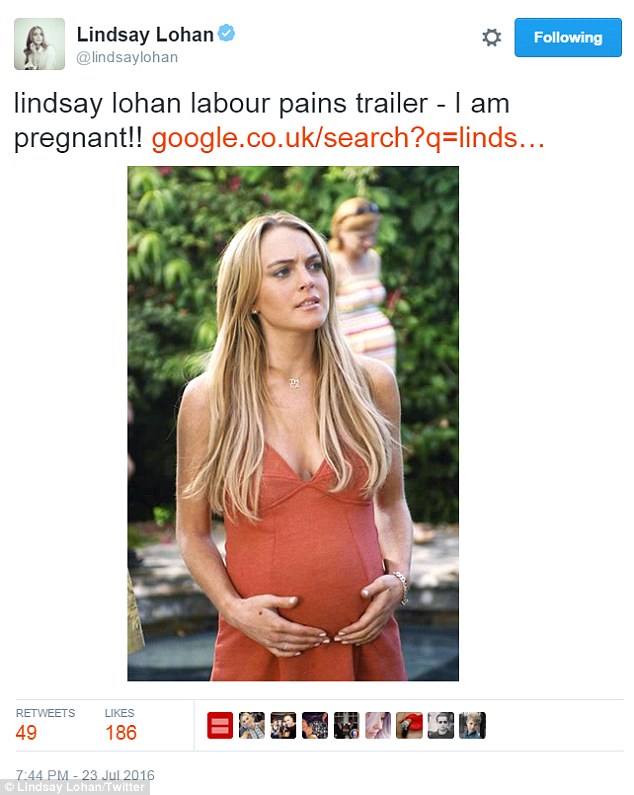 'Lindsay lohan labour pains trailer – I am pregnant!!' she wrote – leaving confused fans either questioning whether she was sober, or offering their congratulations.
Source: Daily Mail
Want more? Get more from Kyle & Jackie O!