Lamar Odom is reportedly still in a critical condition after being found unconscious at Love Ranch, a brothel in Nevada near Las Vegas.
The 35-year-old has been in a coma since Tuesday when he collapsed from a suspected drug overdose. Doctors are concerned about his ability to make a full recovery due to his failing kidneys.
Four of Odom's organs – including his kidneys – continue to fail, diminishing his chances of survival.
However, a report on Entertainment Tonight tells that Odom's family received a 'glimmer of hope' when his eyes fluttered and he squeezed his former sister-in-law Kim's hand on Wednesday night.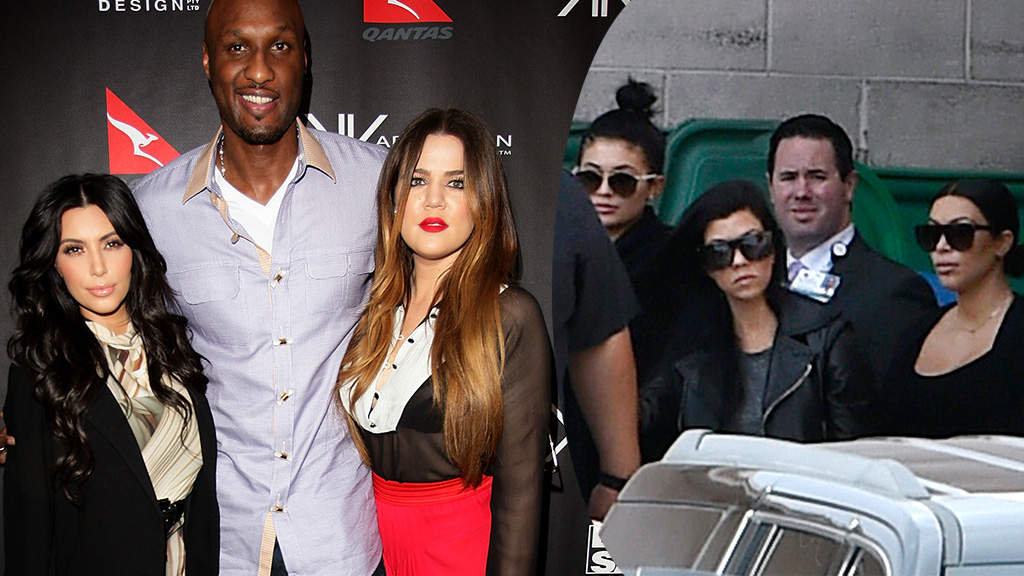 However, TMZ reports that the squeeze may have been an involuntary motion and it was his ex Khloe's hand that was squeezed.
No cameras are allowed in the hospital where Lamar is being treated, so the tragedy isn't expected to appear on Keeping Up With The Kardashians.
'The doctors are concerned it has been too long that he's been in this condition and now it's not looking good,' one source told TMZ.
Kris Jenner and daughter Kylie, Kim and Kourtney ween arriving together at the hospital on Thusrday, each one wearing black and dark glasses, they were then seen boarding a private jet out of town hours later.
Source: Daily Mail
Want more? Get more from Kyle & Jackie O!