Kylie Jenner posted a pretty revealing selfie on SnapChat, but it's not what you think. Unlike her sister, Kendall, who took a belfie (butt selfie) in a sheer Balmain number, Kylie went a less glam route and took one in shapewear brand, Spanx. But, that's not what has everyone talking – it's that she looks, well, padded.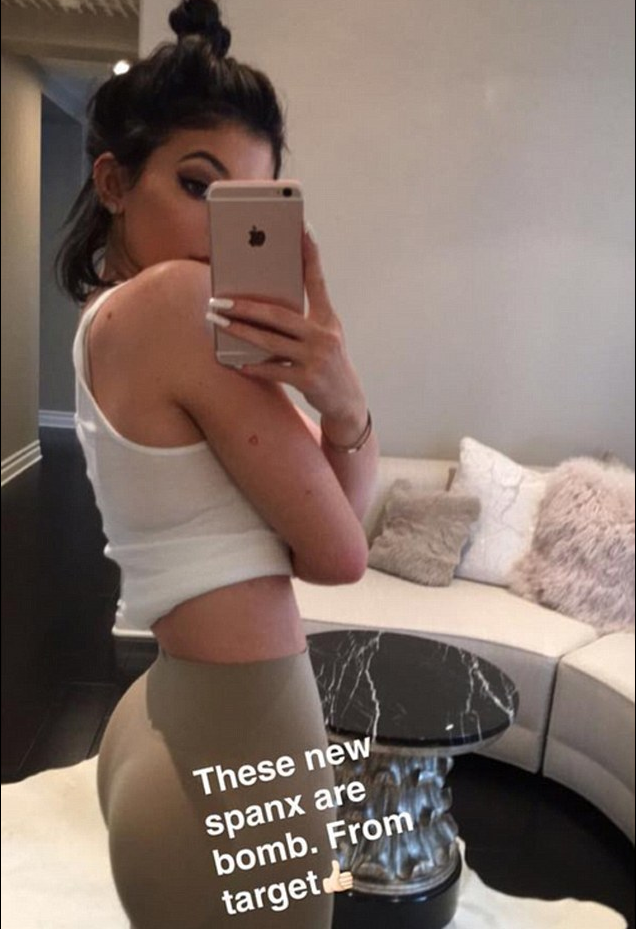 Fans wasted no time addressing the situation…
'LMAO Kylie just posted a picture on snapchat and you can see her butt pads!'
But, Kylie denies she had any 'help' beyond garment's usual role to shape and lift.
'They are Spanx…' she responded. 'Here's the link if you want some ;)'
According to the Target description of the item, the 'pads' are in fact 'rear pockets that release for a perky backside' – which MIGHT just be a fancy way of saying pads…
Source: Daily Mail
Want more? Get more from Kyle & Jackie O!