We know you've all been holding your breath for this announcement – the date has officially been set for the sporting event of the year!
King Kyle VS Kevin 07 in the ULTIMATE handball competition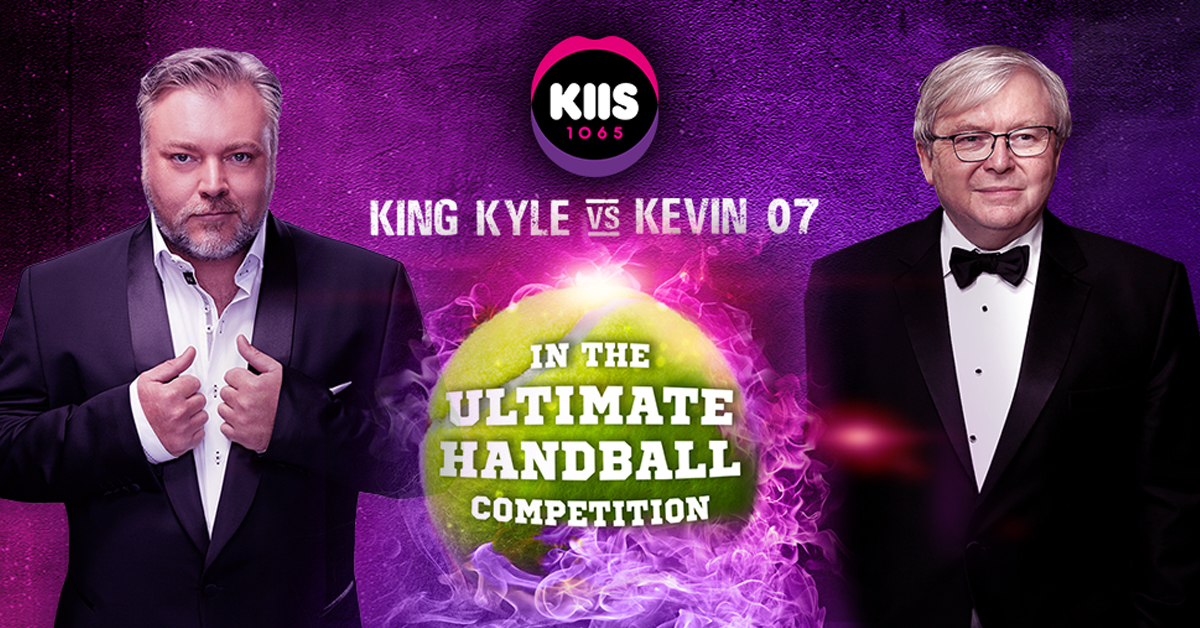 In case you need a refresher, our very own Kyle Sandilands challenged former Aussie PM, and self proclaimed handball king Kevin Rudd, to a handball tournament.
It came after Mr Rudd had taken to his social media accounts to ask anyone who thought they were worthy enough to slide into his DMs and challenge him on the handball court.
But Kyle decided to call K-Rudd up and offer to play him LIVE on air!
"I will not even practice once and I will not do anything in preparation and I will play you," Kyle challenged Mr Rudd. "I don't even know the rules… I will play you. I will thrash you in front of the world."
But Mr Rudd remained fairly confident in his own skills.
"I will flog his bottom," Kevin Rudd said. "Just be ready and get ready to die!"
Well people, the time has gone to put all this trash talking to the test!
The ultimate handball competition between King Kyle and Kevin 07 will take place NEXT FRIDAY! And we want YOU to be in the crowd to witness it!
Make sure you #KeepKIISLoud ALL WEEKEND for your chance to WIN tickets to the tournament!
Who will you be cheering for on the big day?
Don't forget to tune into the Kyle and Jackie O Show all week as we prepare Kyle and Kevin for the fight of their lives on the handball court!