You might remember last week when Kyle announced that he would be going to visit Guy Sebastian at his new home to listen to his new album that Jackie gave him a task to complete.
The one thing that Jackie desperately wanted Kyle to do was open up Guy and Jules Sebastian's fridge and take a photo so that she could see inside it.
Before you ask, this isn't some weird fetish of Jackie's where she's obsessed with looking through everyone's fridges. She was just curious to see whether Jules actually kept her fridge as neat and tidy as it looked when she once posted a pic of it to Instagram.
Today Kyle revealed that he was successful in his mission and he'd managed to snap a pic of the celeb fridge, showing off the contents to Jackie live on air this morning.
"Hey you went to his house the other day and you because when Jules Sebastian put up a cooking video on Instagram her fridge was immaculate, and I said to you, sneak a peak in there and see if it's just for Instagram or it's like that all the time," Jackie explained.
"Yep, I got that photo," Kyle said.
"You didn't!" Jackie explained.
"Yep I did… That's the first thing I did when I walked in… I walked straight to the kitchen and said, 'Swing that kitchen open, Jackie reckon's it's bullsh*t. She reckon's it's just for Instagram'.
"And then guy swung it open, and here's the photo of the fridge," Kyle said as he unveiled the photo of the fridge packed to the brim with food.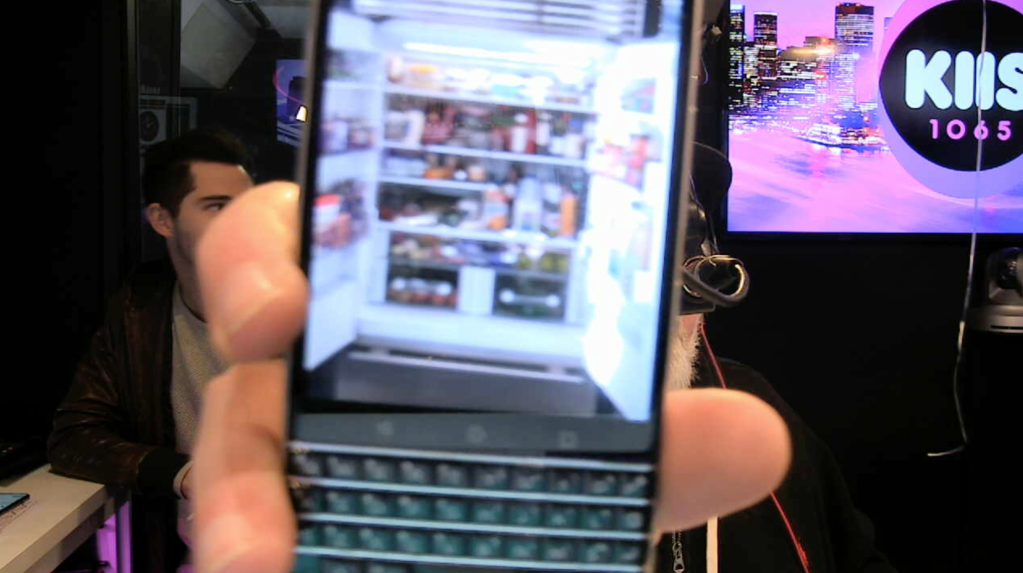 "It's just a mess like everyone else fridge. And she told me yeah, she tidied it up for Instagram."
But that wasn't the most interesting part about it. Kyle went on to rattle off some of the items inside the fridge and it sparked an age-old debate about one particular item and whether or not it really should be kept in there.
"I'm looking in there now and I'm seeing they've got A2 milk," Kyle said. "They've got some beer in there, Stella Beer, they've got plenty of bottles of wine in there, they've got fruit, they've got apples.
"They've got pineapple juice. Wonder why Guy's drinking all that pineapple juice," Kyle joked.
If you know, you know…
Kyle was also very excited to find that the Sebastian's used the same sort of butter as him. But one item in particular stunned Kyle.
"They've got all their sauces in there. I keep my sauces in the cupboard," Kyle added.
And we're not just talking like your tomato and your BBQ sauce. They keep their soy sauce in the fridge!
"Jules did say that's Guy, he likes his soy sauce cold," Jackie added.
"And BBQ sauce, tomato sauce, all the sauces were in there, they were all cold," said Kyle.
"Yeah, no go. No go," Jackie said.
And so the great debate started once again. Does space belong in the fridge or the pantry?
Hear more in the podcast below!