Kyle would like to believe that everyone views him as a fearless tough guy. But when he's face to face with mighty wildlife, his inner softie is hard to hide!
"I'm shitting myself quietly," he confessed to our cameras during a recent visit to Zambi Wildlife Retreat – a retirement village for exotic animals who are no longer required in zoos, circuses and other entertainment industries.
Meanwhile, his partner Imogen was totally unfazed, barely batting an eye as she patted a Puma, wrapped a snake around her neck and stepped inside a wolf cage.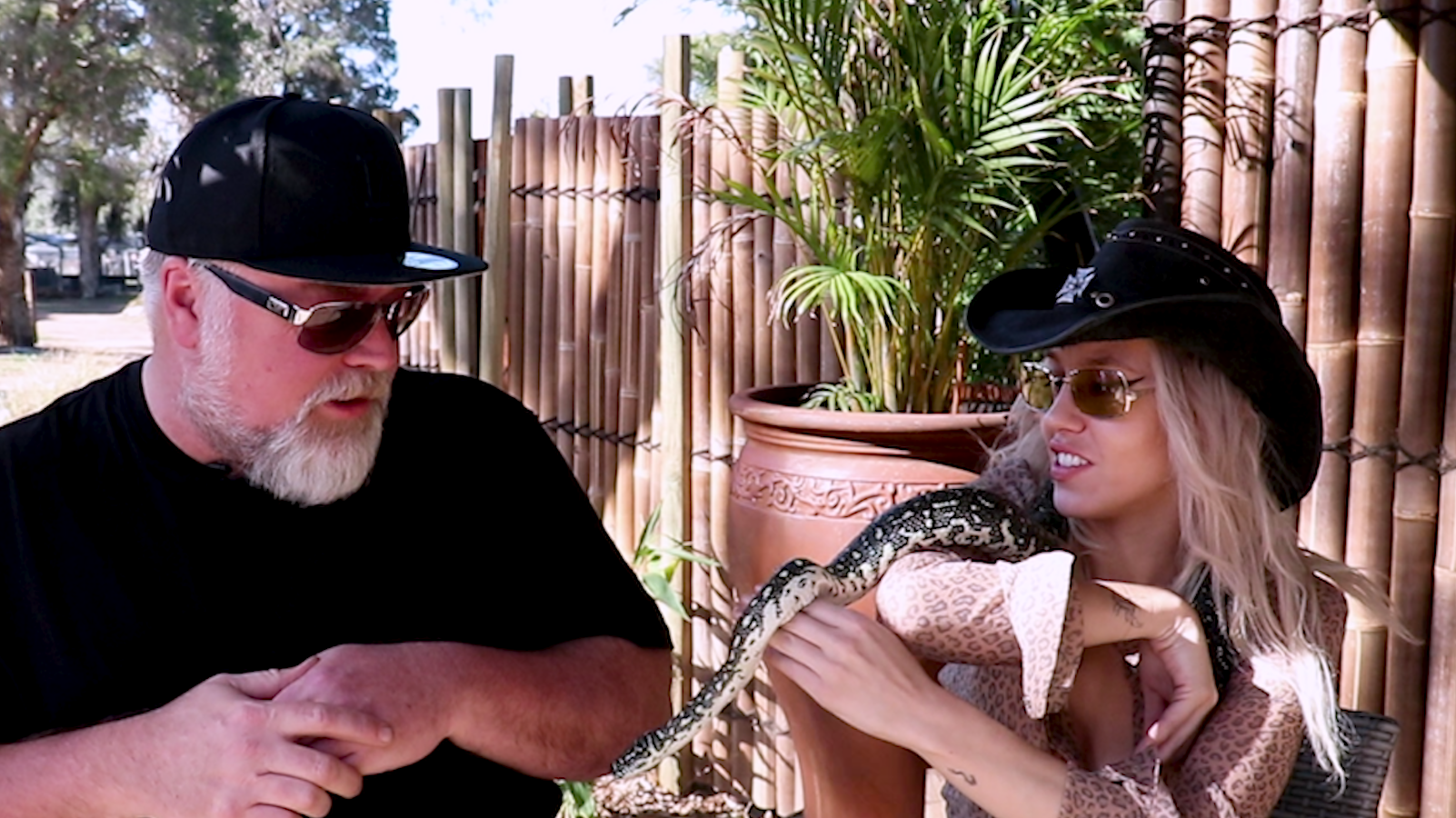 It was Imogen who first brought Kyle's attention to Zambi, describing it as a "forever home" for animals who need special care during their twilight years. Being an animal lover himself, Kyle matched Imogen's passion for the charity in an instant.
As operations manager Donna Wilson told us, the pair were determined to help after their very first visit together to the Western Sydney shelter.
"Kyle straight out said 'Donna, what do you need the most? What can I do for you right now?'" she recalled.
At the time, Zambi was in desperate need of a vehicle fit to transport larger animals to and from the vet when required. Kyle & Imogen delivered in the nick of time.
"Three days after we got them the van, a tiger was required some surgery… We saved that animal's life with that van, so I was thrilled," Kyle said.
"Without the help from Kyle & Imogen, Zambi wouldn't be the success it's become today," Donna gushed.
Kyle & Imogen have been instrumental in bettering the facility that Zambi Wildlife Retreat are able to provide. Now you can help too.
On Thursday October 18th, the pair will host a charity ball at the Star Casino to raise much needed funds so that Zambi can continue their unique care for retired exotic animals.
It'll be a star-studded evening with live performances, delicious food and thousands of dollars of amazing donations up for auction.
CLICK HERE FOR TICKETS AND MORE INFO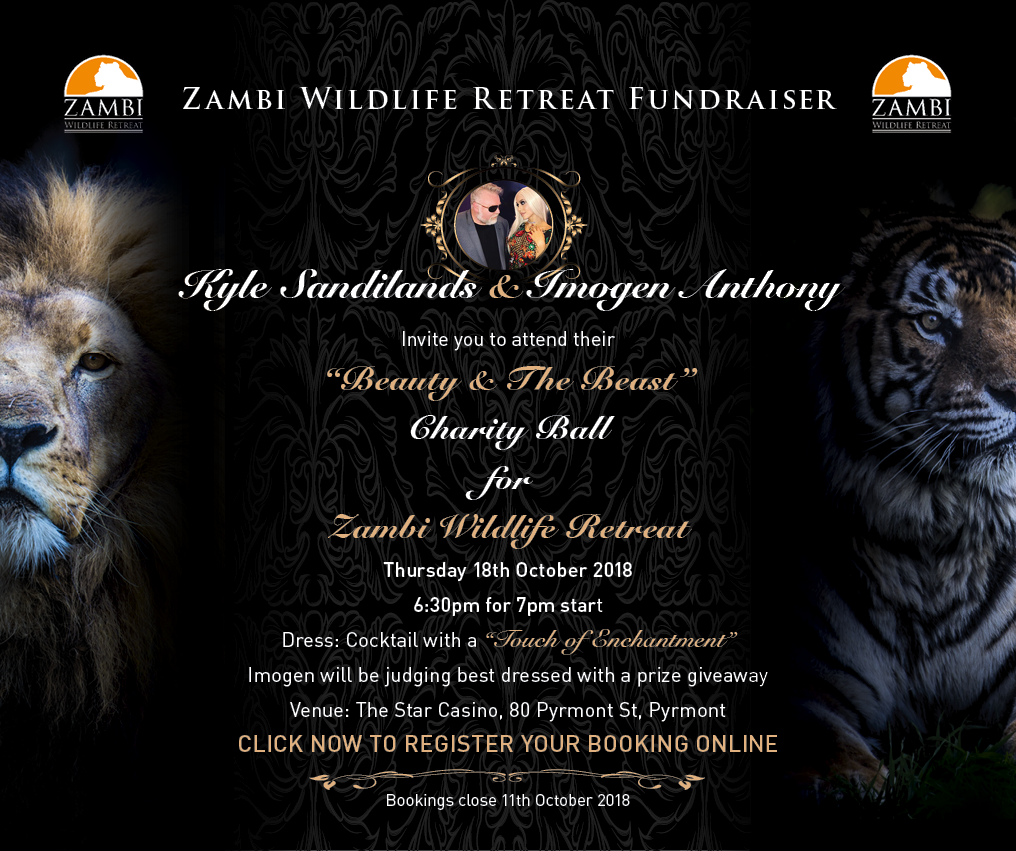 It was during their recent visit to the Zambi Wildlife Retreat that Kyle decided to collect a piece of Lion faeces and bring it into the studio as a surprise for Jackie. See her horrified reaction in the video below:
Want more? Get more from Kyle & Jackie O!