This morning Kyle organised a mystery guest for Jackie in studio. When we brought the guest in, Jackie was blindfolded and had to feel around in order to guess who it was.
Carrie Bickmore and Samantha Jade were two of the guesses thrown out – but Jackie wouldn't be so lucky. Soon she discovered that it was disgruntled hairdresser Carole, who Jackie had spoken with on the phone the day before.
Kyle had flown her down from Brisbane in a bid to sort out their differences.
AWKWARD.
The whole drama came about after Carole named Jackie the 'biggest diva' she had come across in her career as a hairdresser in a Brisbane newspaper article.
This came as a shock to Jackie, as she'd never actually met Carole.
She soon discovered that Carole was booked to do Jackie's hair and make-up back when she was working on Big Brother, but never turned up for her appointment, which Carole found incredibly unprofessional.
What we found once speaking to Jackie, was that she had decided to do her own hair and make-up and had communicated that to Channel 10, who obviously failed to pass it on.
She had no idea she had ever offended anyone. A Channel ten spokesperson confirmed there was a "bit of a miscommunication."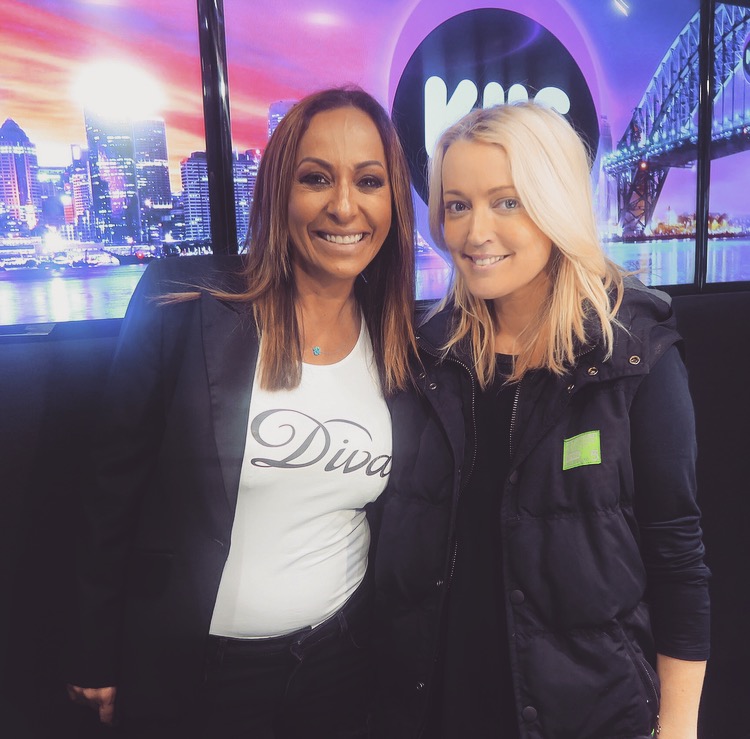 The two had it out on air, with Kyle as referee, and eventually came to an understanding – though I don't think they'll be catching up for cocktails anytime soon…
Want more? Get more from Kyle & Jackie O!