We already know that Keith Urban has the voice of an angel. The man has hundreds of songs and numerous awards to prove it.
But did you know that Keith Urban is also an epic dancer? Well he is and we have the video footage to prove it!
Keith Urban And Jackie O Have A Flossing Competition Live On Air!
Keith Urban joined Kyle and Jackie O this morning in a special cohosting event when the 'Way Too Long' singer started a dancing competition with our very own Jackie! And it was magnificent!
It all began when Jackie asked Keith if his kids, 7-year-old Faith and 10-year-old Sunday Rose, thought he was cool or embarrassing.
Jackie herself was in the latter category. Her daughter Kitty was constantly teasing her and she wanted to know, possibly for reassurance, if Keith was in the same boat.
More: Nicole Kidman and keith urban's carpool karaoke
"Do your kids think you're cool?" asked Jackie. "Because I was saying the other day that Kitty doesn't think I'm cool at all…She makes fun of me."
"How does she make fun of you?" asked Keith.
Oh yeah, Jackie left out that part. Kitty makes fun of Jackie because she once caught Jackie and the rest of the KIIS team at her house twerking. Yeah we're kinda sure anyone would be slightly embarrassed if they caught their mum twerking.
Any who, Kyle asked Keith if he had ever twerked, and before you get your hopes up, he said that he hadn't and he had no idea how to even go about such a dance move. But you know what he can do? The floss!
And so he decided to challenge Jackie to a 'Floss Off' live on air!
Watch Keith's insane skills in the video above! (And can we just say, check out his concentrating face! That pout is something girls on Insta can only dream of achieving!)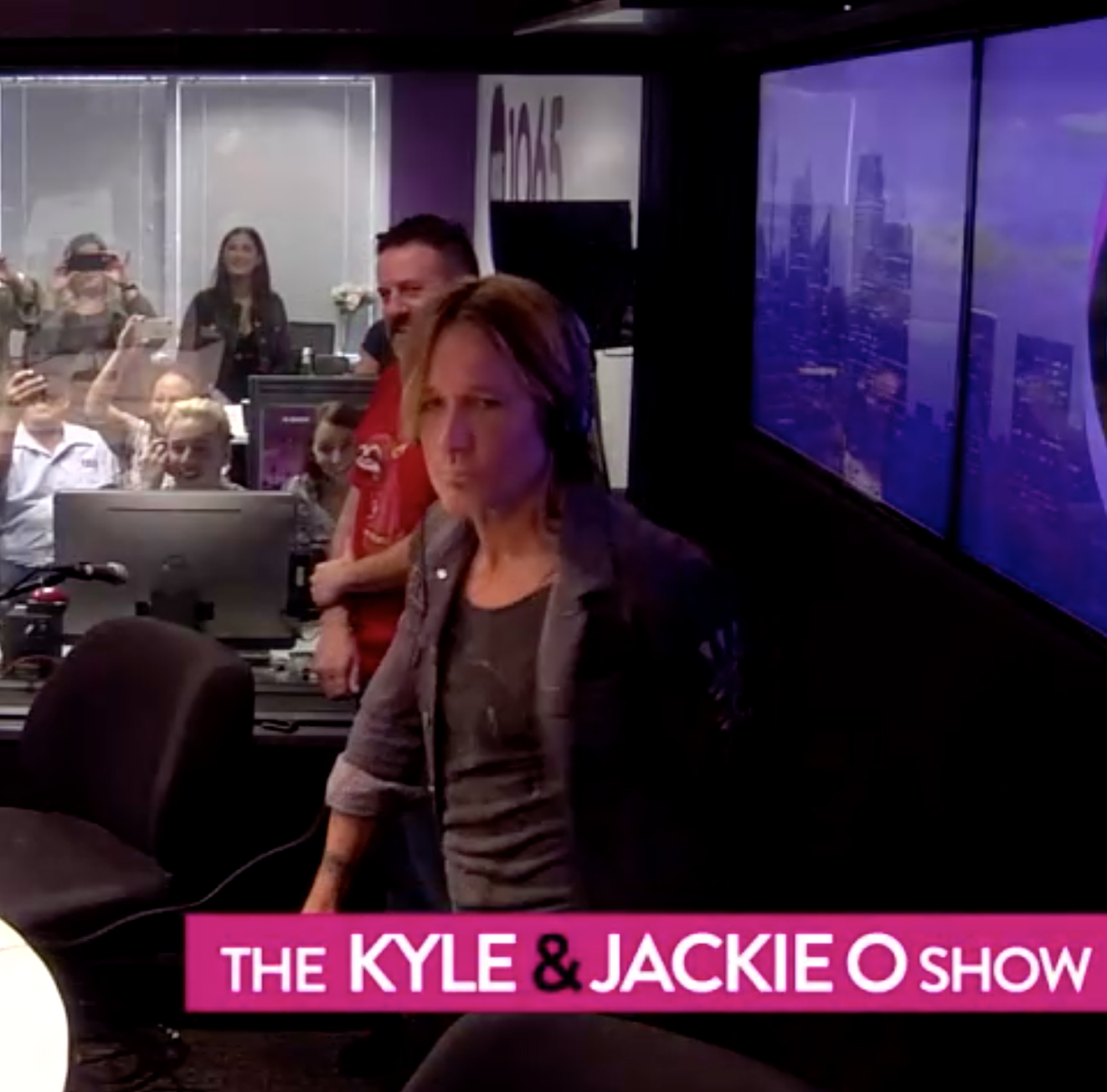 Want more? Get more from Kyle & Jackie O!