Kyle and Jackie O's producer Pete Deppeler, better known as Intern Pete, has quickly earned himself the title as 'Serial Pest' over the years from many publications due to his tendency to show up at events and make well, a bit of a fool of himself.
https://www.instagram.com/p/Bm1ZpnxgGyI/

And yet, for some reason, we still send him to every single event possible. We don't know if it's just us hoping that each time will end up with a different result or whether we just take amusement in his epic fails, but yesterday we decided to send Pete out on assignment once again.
This time it was to the Melbourne Cup that took place at Flemington Racecourse yesterday!
Intern Pete Was Asked To Leave the bumble birdcage marquee at the melbourne cup
And of course there was a LOT to talk about it this morning on the show because, surprise surprise, Pete had some…let's just say mishaps at the event.
To be fair, things started out great. Pete was hanging out at the Bumble Birdcage Marquee, dancing, chatting to some celebs and having a few drinks, when all of a sudden he was asked to leave.
We know what you're thinking. What on earth did Pete do this time?
But thankfully, this first hiccup was not really because of something Pete had done wrong. Pete explained that a whole group of people were asked to exit the Marquee when a major celebrity showed up.
And no it wasn't Scott Disick. It was Australia's very own Lara Bingle!
"Biggest A-Lister was Lara Bingle," Pete said to Jackie and Beau Ryan on the show this morning.
"But can I just say, she was in the Bumble Marquee and when she arrived, it was the biggest thing I've ever seen in Melbourne Cup history. I've never seen media like it before. The entire place just stopped down.
"I was having a really nice time in the marquee and when Lara was coming in they said, 'Oh we're going to have to ask you to leave now.' And so they asked us all to leave the Marquee so Lara could have it to herself and all of her friends," he continued.
"They wanted to keep it really exclusive for her so we had to step out into the rain."
Well at least this one wasn't Pete's fault…He just wasn't enough of a celebrity to stick around. But luckily he found another Marquee to head to. This is where things went from slightly embarrassing to TERRIBLE in a matter of seconds.
Pete headed to the Lexus Marquee next and he promised that he had been well behaved. However, according to our executive producer Bruno, this was far from the case.
"Pete was not well behaved," explained Bruno. "I got a phone call…I knew who the publicist was, looking after the Lexus Marquee, as soon as I saw the number pop up on my phone I thought, 'Oh shit we're in trouble'."
"The person goes, 'Look I just thought I'd let you know, it's not a big deal, I didn't know if it was deliberate or a bit of a stunt, but he smashed a really expensive vase thirty seconds after he arrived at the Marquee'."
"They're umm-ing and ahh-ing about whether to charge us for it," continued Bruno.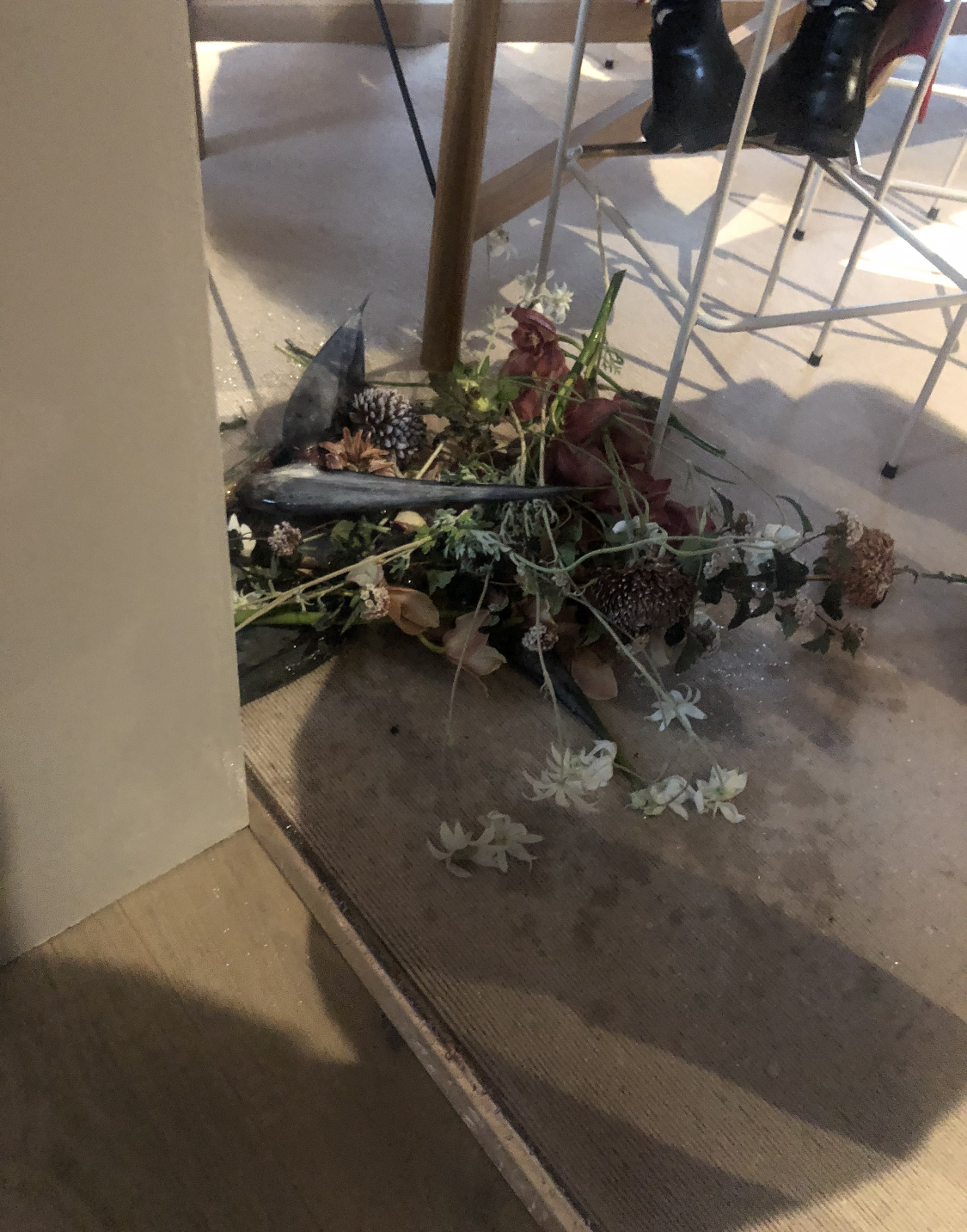 Pete went on to explain that it wasn't a stunt but just a case of his clumsiness taking over.
"I had a couple, but it was very busy in the Lexus Marquee and I pulled my shoulder out and this gigantic vase, which was the centrepiece of the marquee….well basically four or five people got saturated in water and the flowers went everywhere and the vase just went crash."
Oh Pete…We should've given him an alcohol ban yesterday!
But apart from these embarrassing moments, Pete did actually manage to have a chat with some of the big names at the cup Yesterday. Here his exclusive snippets with people like Vince Colosimo, Nick Giannopoulos and even Julie Bishop in the video above!
Love this? You'll love this bit from Will & Woody – catch the boys weekdays from 4PM on KIIS 1065