Working out what to buy your loved ones for Christmas can be tough sometimes, especially when it comes to our kids.
While yes there are TONS of toys out there, the more options actually make it more difficult sometimes to choose something that they're actually going to love rather than something they'll use for a day before it finds a permanent spot in the back of the cupboard.
Well parents, we heard your cries and to make your preparation for the festive season a little bit easier we brought in a special guest to tell us what toys to pick from the bunch that our kids will actually love.
The toys to buy your kids for christmas that they'll actually love
And why should you trust her word? Because our toy reviewer was an actual 10-year-old named Kayley!
This morning on the Kyle and Jackie O Show, Kayley brought in a bunch of toys as a sort of show and tell and gave us a demonstration of four of the hottest toys out there at the moment.
Find out what toys your kids will actually love in the list below! And if you're convinced to go and buy one for your own child, they can all be found at Toymate!
1. Ricky The Trick Loving Pup
Unlike the saying, 'Save the best for last', Kayley began her segment with her absolute favourite toy at the moment. And after her quick demonstration we have to say, even we wouldn't mind one of these!
If your kids have been hounding you for a pet dog for Chrissy but you're not all too keen, why not buy them 'Ricky The Trick Loving Pup'. This plush animal not only looks like an adorable, fluffy puppy but it behaves like one two!
Thanks to some clever mechanics Ricky balances his bone on his nose, catches the bone in his mouth, eats treats when he's been a good boy and even poops them back out again!
Kayla said that Ricky was her all time favourite toy and reckons all other kids would agree with her if they got one under her Christmas tree!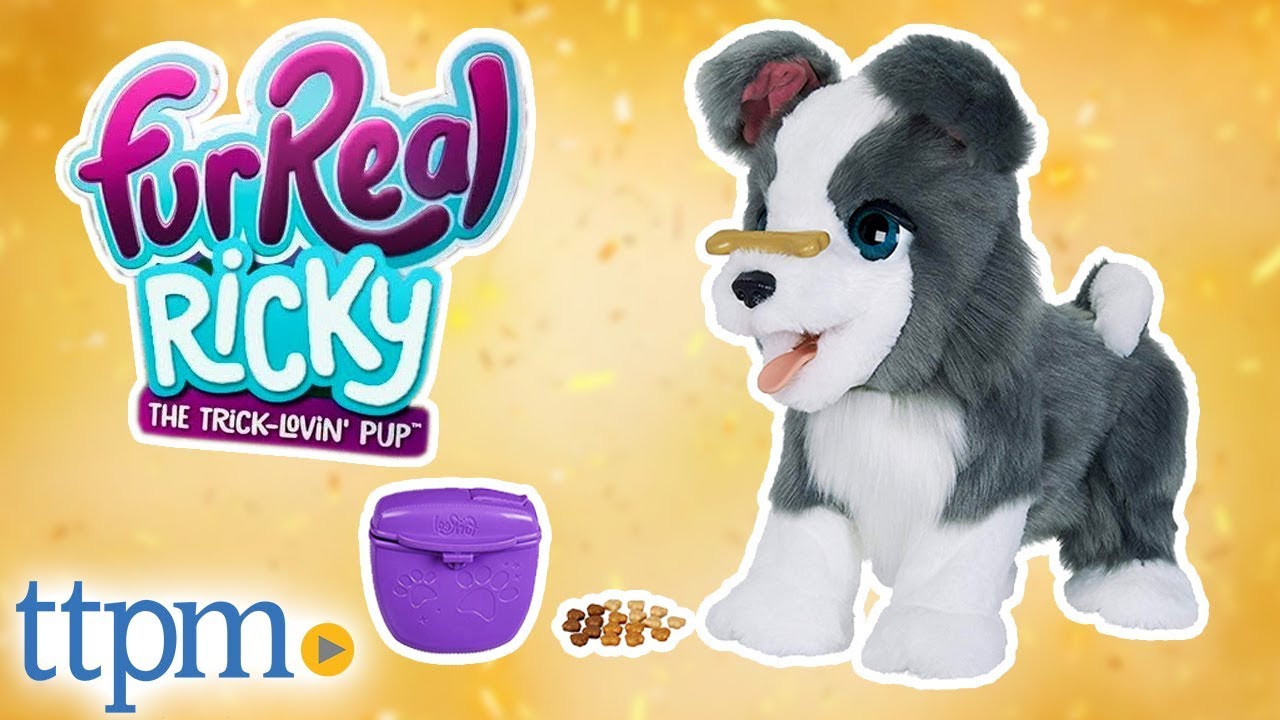 2. Don't Step In It
This one was more of a game than a toy, but if your child loves a bit of toilet humour then they're going to love this one too! Don't Step In It comes with a mat, some play dough and a blindfold and the objective is very simple.
You use the play dough to create a small piece of poop and these are then placed all over the mat. Each person then takes turns wearing the blind fold and has to try and walk across the mat without stepping in any of the poo!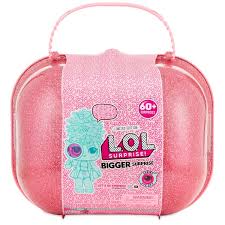 3. LOL Bigger Surprise
If your child easily loses things then this one might not be for them seeing as it comes with over 60 different pieces! But other than that, this toy is every little girl's dream.
The LOL Bigger Surprise comes in a big, pink, glittery suitcase full of LOL dolls, wigs to dress them up in, a spy glass to read hidden messages and other hidden surprises.

4. Bay Blade Evolution Battle
And finally, the Bay Blade Evolution Battle is one more geared towards the boys, but Kayley admitted that she too loves playing this one with her brothers.
This toy comes with a perspex style game board and these little spinning tops that you eject onto the board using a pull tie. The person who's Bay Blade spins the longest or stays on the board for the longest amount of time wins the battle!
Watch Kayley's full demonstrations and reviews in the video above!
Happy shopping everyone!