Earlier today we learned about a Twitter feud between Nicki Minaj and Taylor Swift.
It came about after we learned that Taylor Swift led the nomination tally for the MTV Video Music Awards. Minaj also got three nominations, but not in the categories she was expecting. Apparently she thought 'Anaconda' was video of the year-worthy.
In any case, she took to Twitter and had what seemed like a go at Tay Tay for cleaning up in the nominations, and Tay Tay replied. The internet was sure it was about to get crazy up in here.
@NICKIMINAJ I've done nothing but love & support you. It's unlike you to pit women against each other. Maybe one of the men took your slot..

— Taylor Swift (@taylorswift13) July 21, 2015
But who should pipe up but the one and only Kim Kardashian, who delivered a very poignant, very relevant tweet JUST at the right time.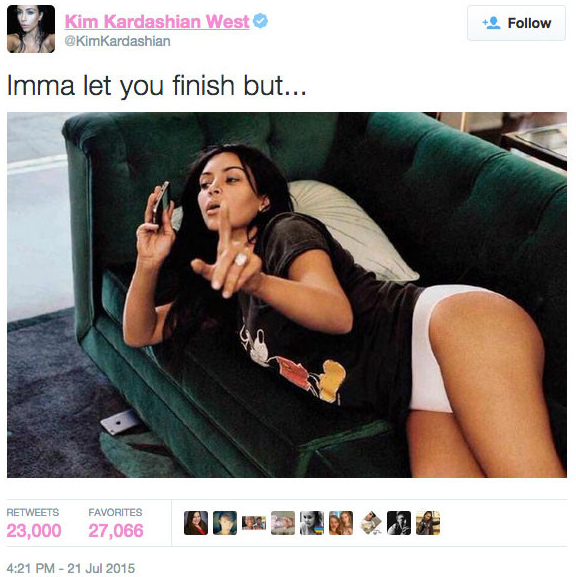 She later tweeted that she had no idea what was going on and was simply tweeting photos from a photoshoot in Spain!
Source: Cosmopolitan
Want more? Get more from Kyle & Jackie O!