Photo: Getty
Thank goodness for fashion tape – hey Kim Kardashian?!
Proving she whole-heartedly embraces the motto, "if you've got it, flaunt it", the reality TV star stepped out in this cut-out jumpsuit at an LA event overnight.
And really, when you look at this photo… can you blame her?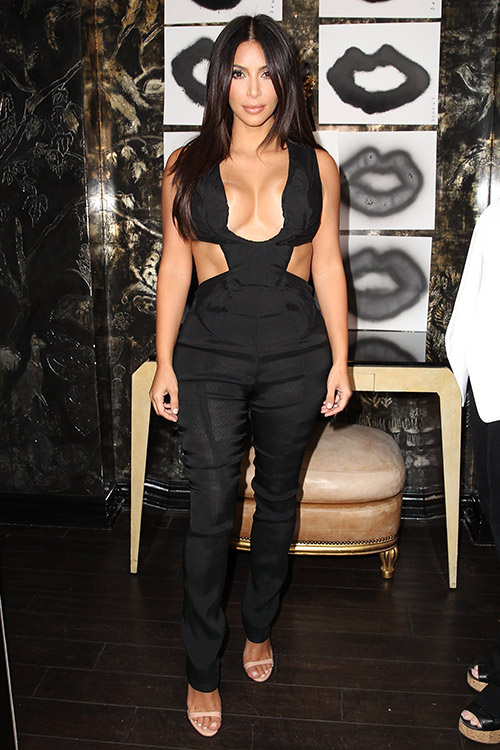 Photo: Getty
Earlier this month, Kim revealed to fans on Twitter that she was struggling to accept her post-baby body.
Tweeting that she was finding it so much harder to lose weight, promising to cut the carbs and begin a regime of 'crazy workouts'.
While we wouldn't recommend going to such extremes, it seems for Kim at least, she's at a happier place.
Want more? Get more from Kyle & Jackie O!