We've seen the Kardashians fighting with each other for years, but is this their worst one yet?
In a new teaser for season 18 of Keeping Up with the Kardashians, Kim and Kourtney are seen coming to physical blows in a shocking fight.
The tension has been building between the two sisters for a long time and it seems that this finally implodes as the pair as seen punching on in the short trailer.
Each of the Kar-Jenner's posted the short clip to their socials, teasing the new season starting on Friday March 27 at 7:30pm.
Attention please! 🚨 @KrisJenner is going to tell you all about the new season of #KUWTK premiering this Thursday on E! pic.twitter.com/1dU54BStgh

— Kardashians on E! (@KUWTK) March 24, 2020
In the teaser, we see Khloe dressed up as her mum Kris Jenner while reading from a fairytale book.
"Hi everyone, Kris Jenner here. I want to read you guys an amazing story," Khloe says in her best Kris Jenner voice. "The great book of Kardashian Jenner tales."
As Khloe dives into the tale, everything seems fine and dandy in the land of the Kar-Jenners. But alas, something evil is on it's way.
"But as their kingdom grew stronger, so too fit eh burdens that came with it."
We then transition to footage of Kourtney and Kim as Khloe (dressed as herself this time) watches on.
"I will f**k you up you literal ****," Kourtney shouts at Kim.
The pair then launch at each other with Kim attempting to punch and kick Kourt. As Khloe tries to separate them, the pair are backed into a wall and Kim slaps Kourt across the face!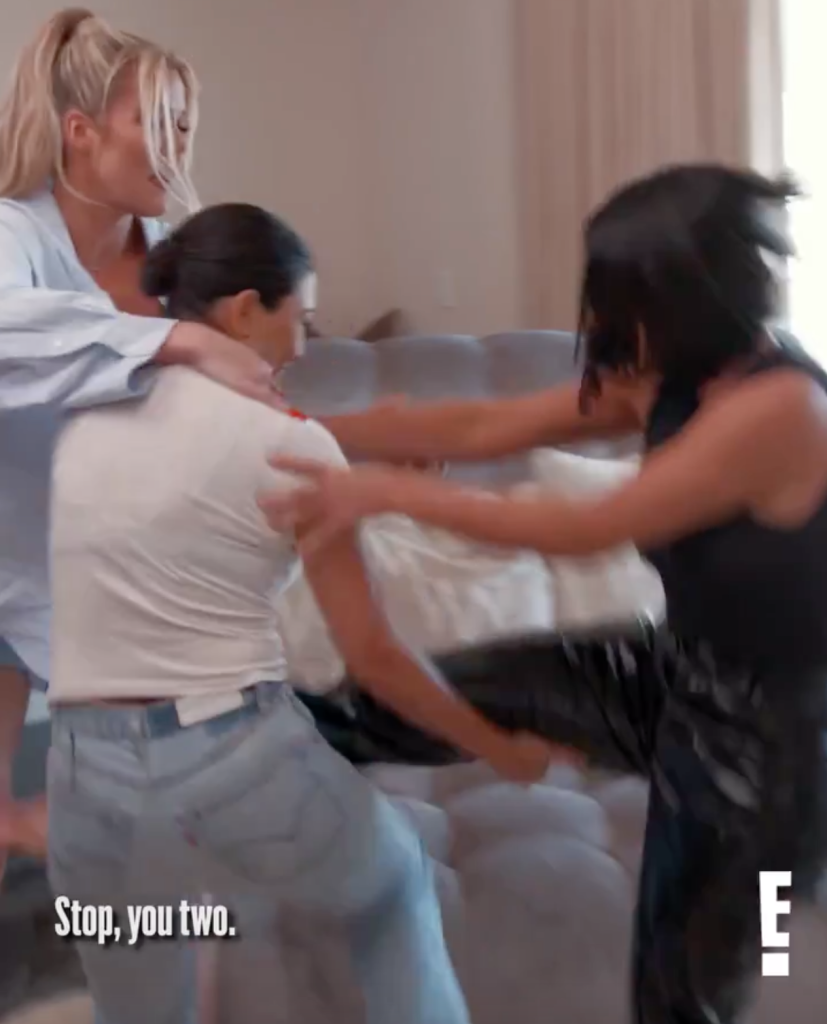 It's intense to say the least, but the footage is then quickly interrupted by our narrator, Khloe/Kris.
"Oh, you wanna know what happens next? Well honey, you gotta stay tuned," Khloe tells us.
At the end of the clip we briefly return to the punch on, as Kim and Kourt continue to yell at each other.
"Just get the f**k out of here," Kim says. "I don't even wanna see you f**king face."
"I don't want to be near your fat ass," Kourtney responds, to which Kim yells, "Then go!"
And so Kourt leaves. But not before telling her sister to "shut the f**k up".
Sheesh! Looks like all is not well in the kingdom of the Kardashians and Jenners!
At least we'll have some good drama to watch while we're at home in self-isolation…