At the TIME 100 Gala, Kim Kardashian and Kanye West got pranked by comedian Amy Schumer.
Amy pretended to trip and fall in front of the couple, who were not impressed. As the saying goes "if looks could kill".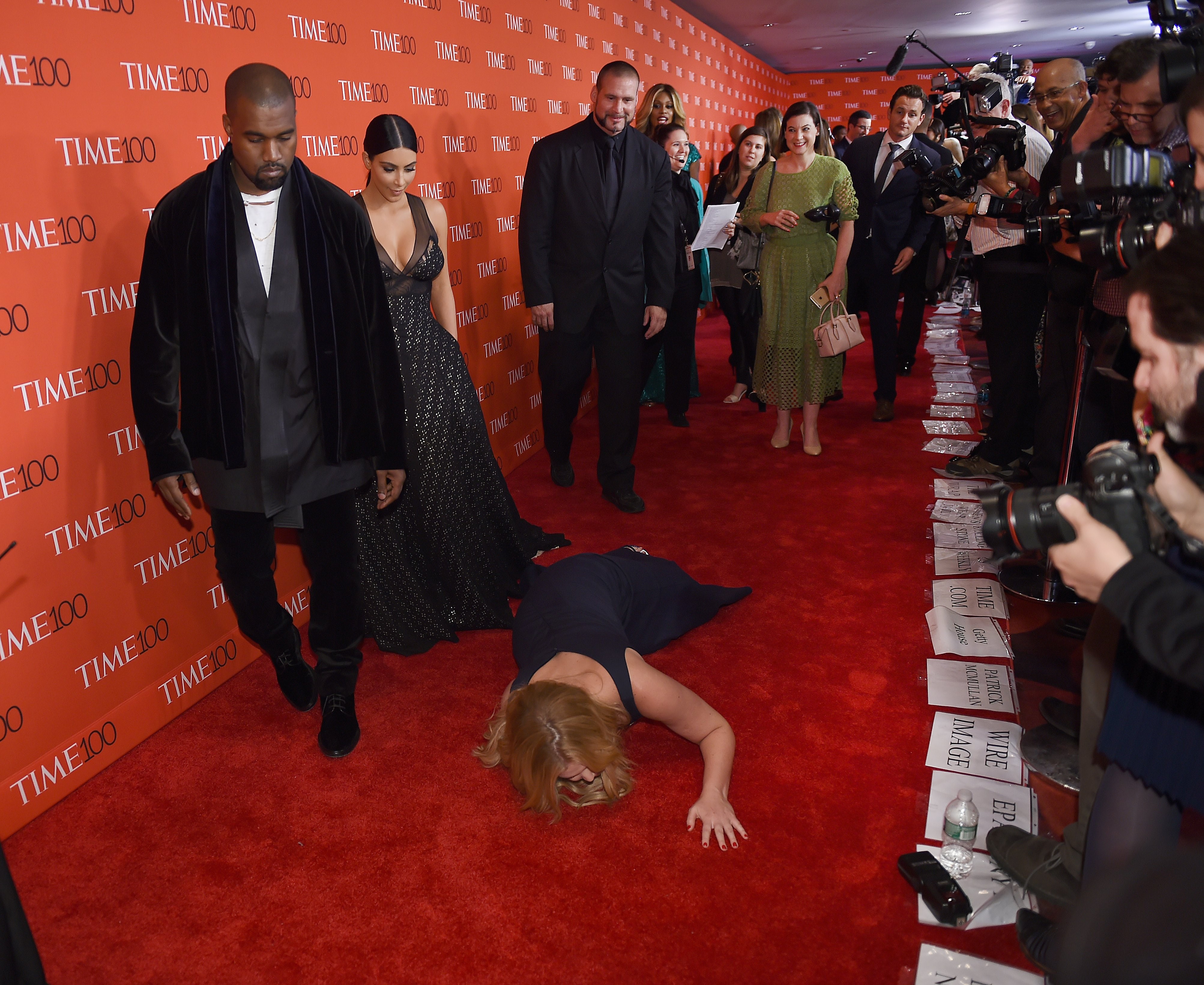 Neither Kim nor Kanye went to help Amy up, just simply walked off.
Watch their priceless reaction here.
Want more? Get more from Kyle & Jackie O!