A tale as old as time, a feud as old as we can remember, New South Wales vs. Queensland, North vs. South, Beach vs. Beach.
It's the 40th anniversary of NRL's State of Origin and KFC is doing something a little wacky and a little special, The Origin Recipe Burger.
The burger's stacked with two Original Recipe fillets, two layers of cheese, lettuce, cheesy mustard sauce and sandwiched between buns that come in your teams colours!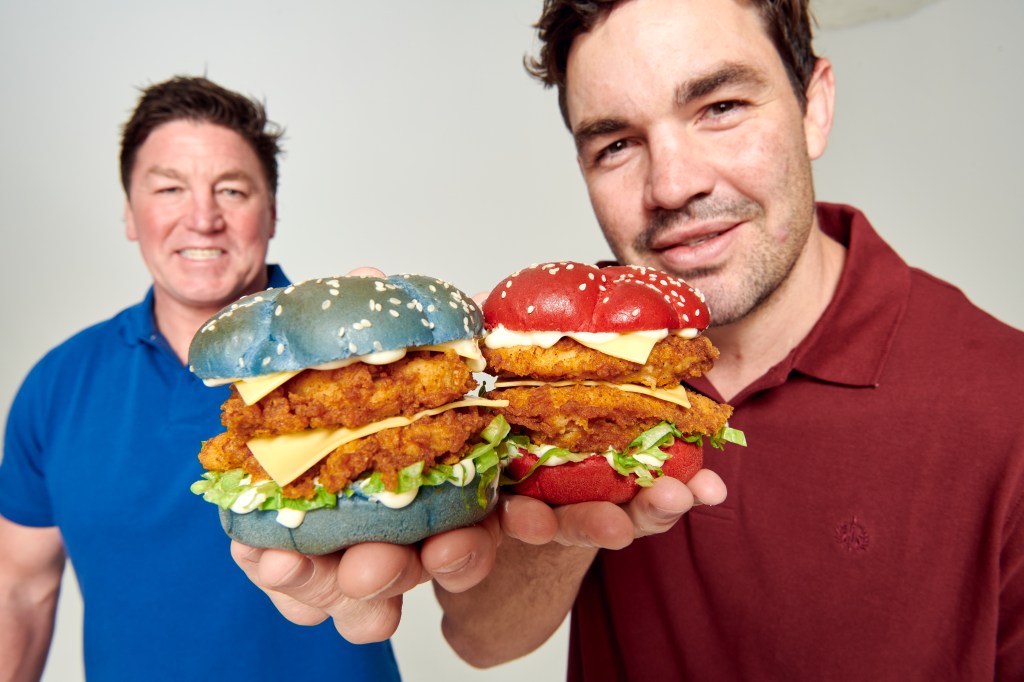 "The State of Origin is one of the biggest moments on the sporting calendar and it now has its own epic burger to match! We all know fans love to don a scarf, a jersey and even paint their face but we felt something was missing – you couldn't eat your support! said Kristi Woolrych, CMO of KFC Australia, "The burgers will be a great way for footy fans to show their true colours throughout the series."
The limited edition burgers are only available in 13 eateries across NSW, ACT and Queensland between the 3rd – 11th November for $9.95.
Available in the following KFC restaurants:
Rockhampton South (QLD)
Redbank (QLD)
Mackay North (QLD)
Aspley (QLD)
Maroochydore (QLD)
Marsden (QLD)
Nicholls (ACT)
George St – Sydney CBD (NSW)
Penrith Leagues (NSW)
Jesmond (NSW)
Campbelltown (NSW)
Kings Park (NSW)
Fairy Meadow (NSW)