Yep, Kendall Jenner is cancelled.
Kendall Jenner made some comments in an interview with LOVE magazine and she's pissed off a LOT of her fellow models.
She said, "Since the beginning we've been super selective about what shows I would do. I was never one of those girls who would do like 30 shows a season or whatever the f**k those girls do. More power to 'em."
Victoria Secret's model Jac Jagaciak has said: "This makes me so angry… So disrespectful to literally 99% of people in the industry — yes, they had to work their way up. Please get in tough with the real world!"
Daria Strokous put a screenshot on her Insta story and said, "It's 70 shows a season by the way and we are all f**king proud of every single one of the girls that did it."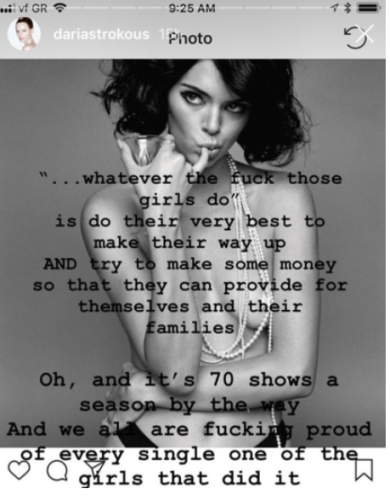 Daria also made a video of numerous models walking down the catwalk on her Instagram story, with Aretha Franklin's hit song 'Respect' playing over it.
People in the comment section under LOVE magazine's pic of Kenny have slammed her and revealed the reason they think she was so blasé about talking shit about her fellow models.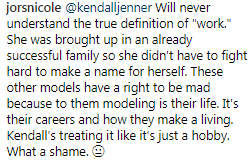 Want more? Get more from Kyle & Jackie O!