18-year-old Kendall Jenner has banned her big sister Kim Kardashian from attending her fashion shows.
The reality TV star-turned supermodel is gracing some of the world's most high profile catwalk shows, but Kim is not allowed to watch.
Why?
The star told Love Magazine she didn't want her sister to show up to her modelling events because she "wanted to be taken seriously" as a model, News.com.au reports she told Love.
"Kim was invited to a lot of the shows that I was in," Jenner told the mag.
"She called me before and was like, 'Hey, I was invited to the show, I just wanted to let you know. Do you want me to come?' and I was like, 'No.'
"I want to be high fashion. I want to be taken seriously."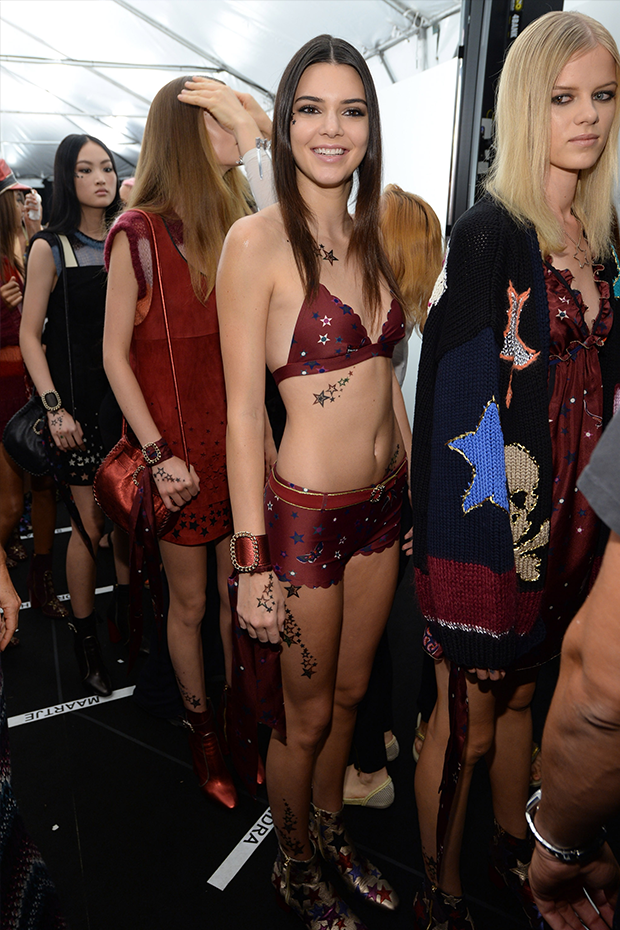 Want more? Get more from Kyle & Jackie O!