Today on the show, Kyle and Jackie O caught up with funny woman Kathy Griffin, who co-hosted the show with the guys.
As always she was HILARIOUS, opening up with living next door to Kim and Kanye, and her own controversy surrounding THAT photo holding the bloodied head of Donald Trump.
She's just a 'no holes barred' kind of girl. Which is why we were surprised Channel Seven's Sam Armytage had entered the ring with her…
'She said that she thinks I'm 'unwell'… she feels that my answer when I said she was 'full of crap' made me unwell…'
'How did that start, why have you two… what happened?' Jackie asked.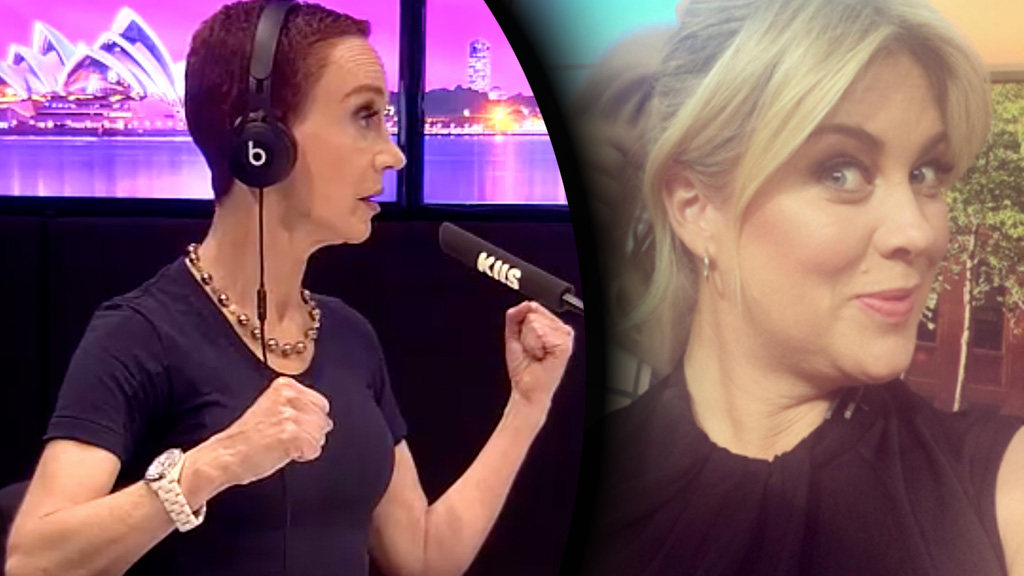 'I was doing an interview to promote the tour, about how the whole Trump photo was the impetus for the show… the photo that was seen around the world, the photo, while shunned in my own country, gave me the opportunity to travel the world…'
'She's like, 'Don't you think you went too far?' and I'm like, 'really after the President is tweeting that there could be a nuclear holocaust tomorrow, and so I just go, 'you're full of crap.'
'Now she's been doing interviews, I kind of put her on the map, so I'm happy to challenge her to a cage match; two dogs enter, one dog leaves.'
When asked if she'd win, Kathy revealed, 'I'm scrappy… I'm little but I'm scrappy… I'm a float like a butterfly, sting like a bee…'
Want more? Get more from Kyle & Jackie O!