Justin Bieber has sent fans into an absolute frenzy after posting a picture to Instagram that appeared to announce that his wife Hailey Baldwin is pregnant with their first baby.
The image was posted not too long ago and showed an ultra sound image of a baby.
The post had no caption and quickly gained thousands of comments.
Many people began to question whether the post was an April Fools Day joke, seeing as it's still April 1st over in America.
However, moments later Bieber made a second post to Instagram, this time of three consecutive images, showing Hailey seemingly getting the ultrasound done at the doctors office.
This time the post had a caption that appeared to say that this was no joke.
"If U thought it was April fools," he wrote. (sic)
Hailey hasn't made any mention of the possible pregnancy in any of her recent posts.
We have no idea if this is legit or a joke, but with Bieber's reported current state of mind, would he really make a joke about starting a family?
In saying that, there's a lot of evidence that seems to prove this isn't real.
The image of the ultra sound appears to show that the image was taken on the 2nd February and that the baby is 8.3cm in length. Which would mean that at the time the ultrasound was taken, Hailey would be fairly heavily pregnant.
Unless she's been posting old photos of herself recently, this wouldn't actually be possible.
Hailey also actually commented on the ultra sound image herself saying "very funny…" before swiftly deleting it. Not before some quick fans grabbed a screenshot of the comment though!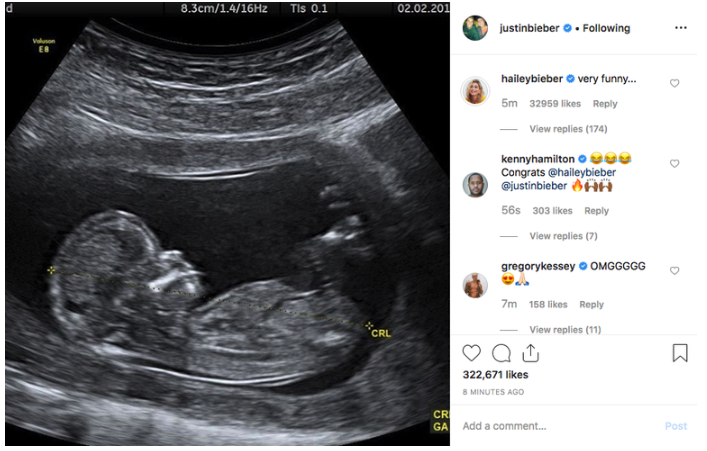 Some super sleuths also appear to have discovered the the ultra sound image isn't actually of Hailey's belly and has instead been taken from this website.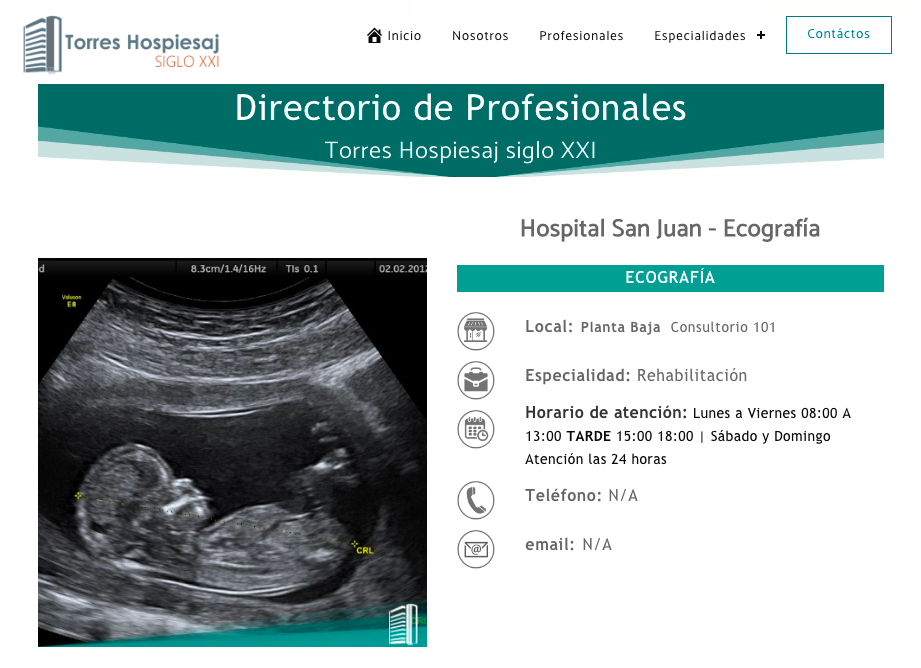 So we won't get our hopes up too much just yet… We'll be pretty devastated though if it all turns out to be an April Fools Day joke!
UPDATE:
Justin Bieber has confirmed our suspicions that it was all an April Fools Day joke.
Just so you know Biebs, you're now the boy who cried wolf and we probably won't believe you when you actually start a family… Our celeb pregnancy trust issues just grew that much bigger…
Love this? You'll love this bit from Will & Woody – catch the boys weekdays from 4PM on KIIS 1065