Justin Bieber has made our week once again!
He has taken everything off, apart from this hat, on the cover of Clash magazine for it's 100th issue.
It's quite an arty show as he is stood in from of the ocean, head hanging low, showing off his many tattoos and those arms…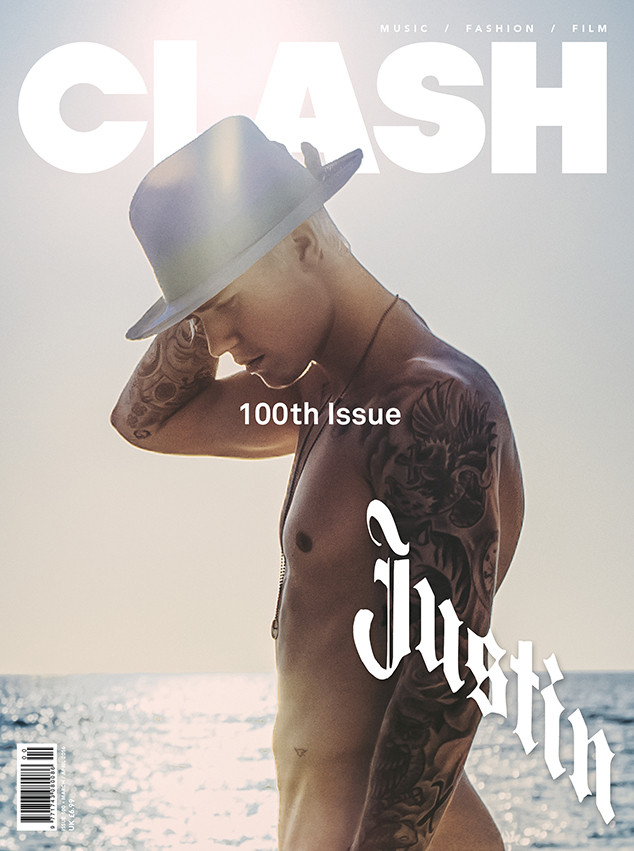 We get to see Bieber topless a lot, it always seems to be off on tour and will often post shots on his social media but there's something about a staged shot that just brings out the hotness in Biebs.
We learnt a bit about Justin's tattoos in a recent interview with GQ where he mentioned his Selena Gomez artwork saying "this is my ex girlfriend. I tried to cover her face up with shading but people still know."
Pretty heaven Justin, maybe just stand there in the ocean and sing "Sorry" to us and we don't have to chat.