If you're already a fan of the XXX franchise you're sure to love this new installment. If you haven't seen the previous 2 films then you are definitely in for a treat, and although it's a long cliché with every tacky line you could imagine in a movie, it somehow works.
Without boring you with too much of the plot, former XXX Operative come stunt man verging on super hero Xander Cage (Vin Diesel) is bought out of self-imposed exile by CIA boss Jane Marke (Toni Collette) after his previous boss NSA Agent Augustus Gibbons (Samuel L Jackson) is supposedly killed by bad guys who have a device that could ruin the world. I over simplify this frankly because I think the plot is lacking and barely existent, BUT don't be turned off so soon.
The real fun starts when Xander refuses the crack special forces team who were assigned to him in favor of his own team of misfits comprising of; sharpshooter Adele Wolff (Ruby Rose), DJ Harvard "Nicks" Zhou (Kris Wu), and getaway driver Tennyson "The Torch" (Rory McCann). Although a dysfunctional team, their journey and relationships developed coupled with their witty repertoire is what really makes this film. You may easily forget what the film is about and why they are even chasing people but you will want to keep watching for the sheer joy the gang will bring.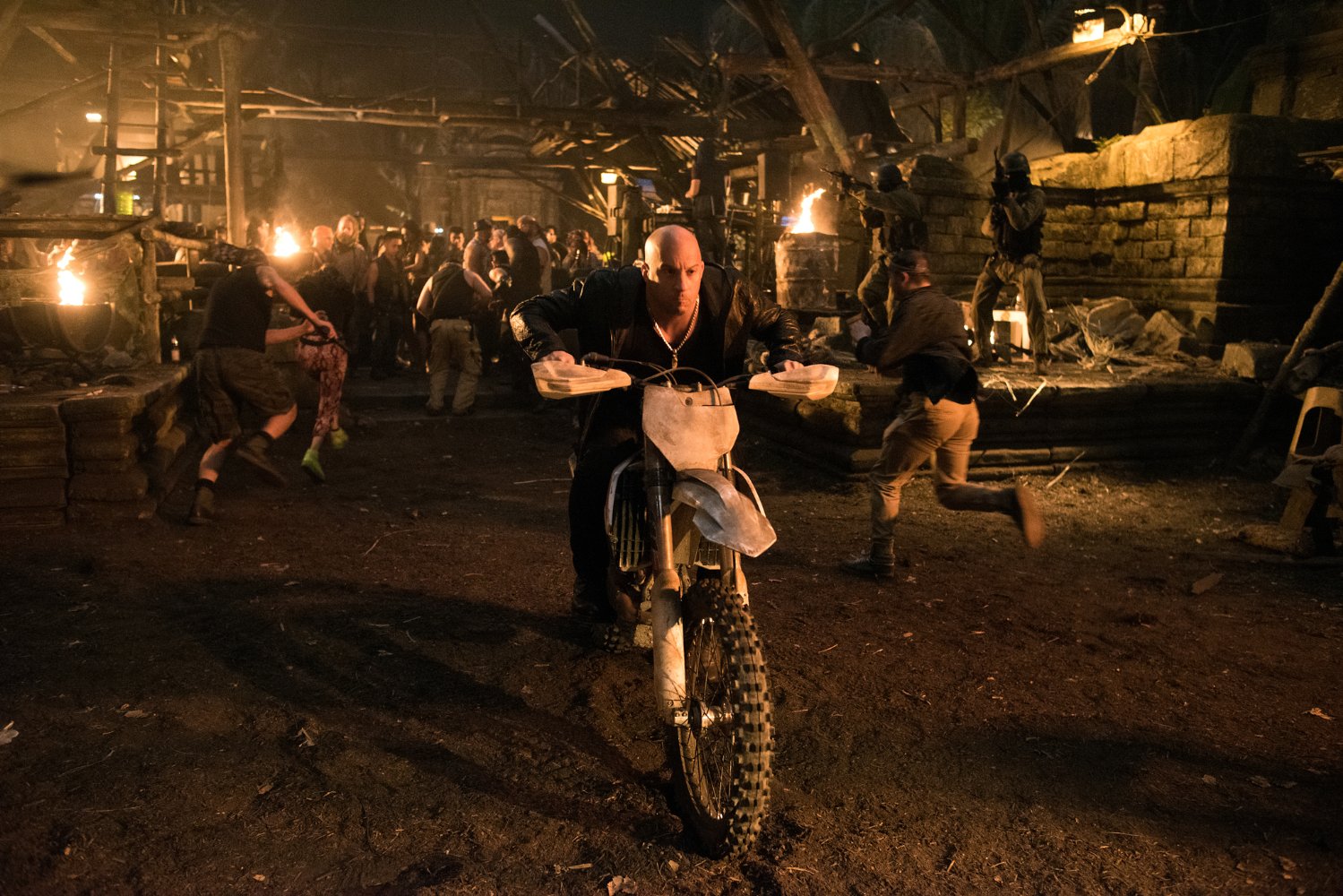 The action scenes are both completely unrealistic yet exhilarating and will actually have you on the edge of your seat. The CGI is so bad in certain parts that you can only assume the director wanted it to seem this way to go with the rest of the film's tongue in cheek humour. I'm not sure if the desired outcome was more of a comedy than an action film but that's certainly my take on it. Toni Colette plays a hilarious character that's part M from James Bond and part Doctor Evil. I'm hoping Toni's comedic performance was intended as there were no signs of seriousness or drama in her acting. She is actually quite hysterical even if at times she seemed to be over acting.
Ruby Rose is a surprise package in this film, playing a character that seems a lot like herself. She is smart, funny and a little edgy in all the right ways. Her character brings a great deal of fun to the story line with some really clever lines. Ruby pulls it off superbly, easily positioning herself as a strong female Hollywood crusader-style actress with her performance.
Fans of the franchise may be a little disappointed to discover that Samuel L Jackson is only on screen for about 10 minutes in the whole film. It seems like his role was nothing more than a cameo to ensure his brand power could still be used to flog tickets. He does pack a punch in the few minutes he is on and delivers his trademark over-the-top yet hilarious performance so it's a great – albeit small – addition.
As for the star of the show it seems Vin Diesel can't put a foot wrong in his career, but I have to say this is far from my favourite of his performances and I'm not sure if he is built for the whimsical style of humour this film demands. He does his best to be as cheesy as possible but I couldn't help but feel he belongs in a more serious action film.
For a large part of this film I struggled to follow the story line and to understand how seriously I was supposed to be taking it, I just couldn't crack the joke. However, I could definitely see the appeal and wanted to hang around to see what the crazy gang would get themselves in for. The entire film was a set up for what will clearly be a fourth instalment. Based on the fun I had and the connection to the characters, I can honestly say I will be there front and centre for the next one.
3 thumbs up
Images: Getty
Want more? Get more from Kyle & Jackie O!