This movie is not the blockbuster of the year that you would expect from one of the most prolific cast in any of the movies this year, but it's far from the "flop" that some critics are labelling it.
In my opinion, it show cases some of Will Smith's best acting.
Described by Samuel L Jackson as "Oscars bait" due to it tugging on our emotional heart strings, I can't help but feel that it's not a bad thing. After all, its Christmas time and I love a good sad movie that makes me reflect on life a little.
The story swaps between being cliché and a very serious and heart wrenching story, which could very well resemble a true story.
I found myself lost in the depth of the plot at times, sympathising with the main character 'Howard' brilliantly portrayed by Will Smith.
Howard, a hot shot advertising exec in New York at the peak of his career is left a broken man after the loss of his 6 year old daughter. He withdraws from his friends, his career and ultimately from life.
Hopeless and at the point where life has lost all meaning, Howard turns to the universe. In turn, there is a resemblance to the 90's TV show "Touched by an Angel", and the universe responds.
This movie portrays a powerful story about overcoming grief and finding yourself again. It also deals with unthinkable deception, showing how life can turn against you when the chips are down. I was gripped and emotionally invested.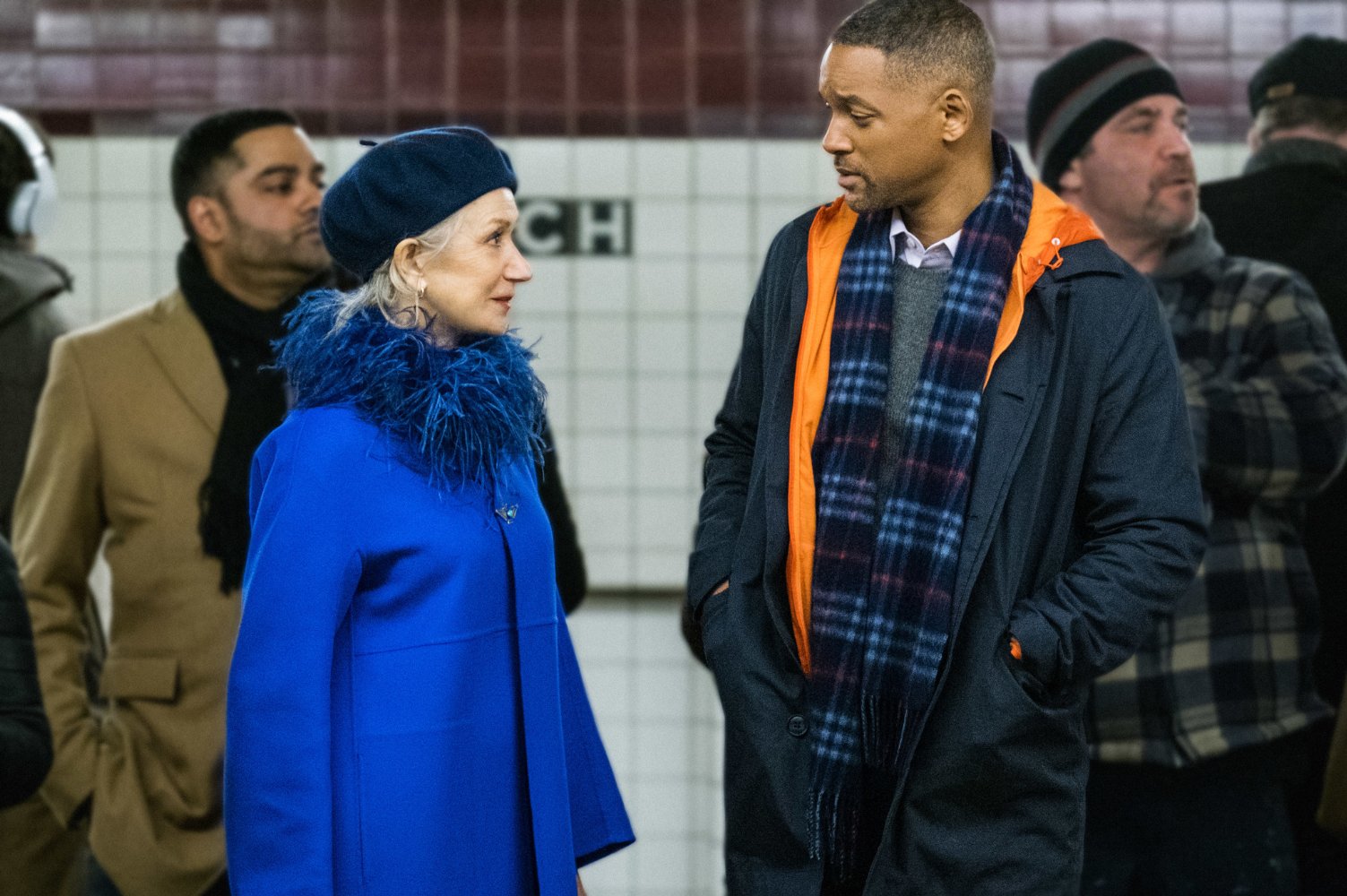 Although, it did have the feel of a Hallmark special that you might stumble across on midday television – with the exception of the incredible cast comprising of; Kate Winslet, Helen Mirren, Ed Norton and Kiera Knightley. Whilst I felt Smith was the right lead, adding the right amount of star power to kick the movie off, I don't feel the rest of the cast were relevant.
Also, l felt as though the script didn't justify such star power. In fact, some of the casting is relatively small with obscure roles that just don't add up.
This might justify the "Oscars bait" comment. Will Smith has spoken publically about this film being a passion project for him and how connected he was to the character, and it shines throughout. Never before have I seen Smith (already one of my favourites) play such a powerful role and display such incredible acting chops. Considering Hugh Jackman was originally cast in the role, I feel this casting change is what saved this movie.
Whilst I would have to agree that there is some cliché moments along the way, there is also some moments that have you clenched tight in your seat with the anticipation of having no idea what's going to transpire.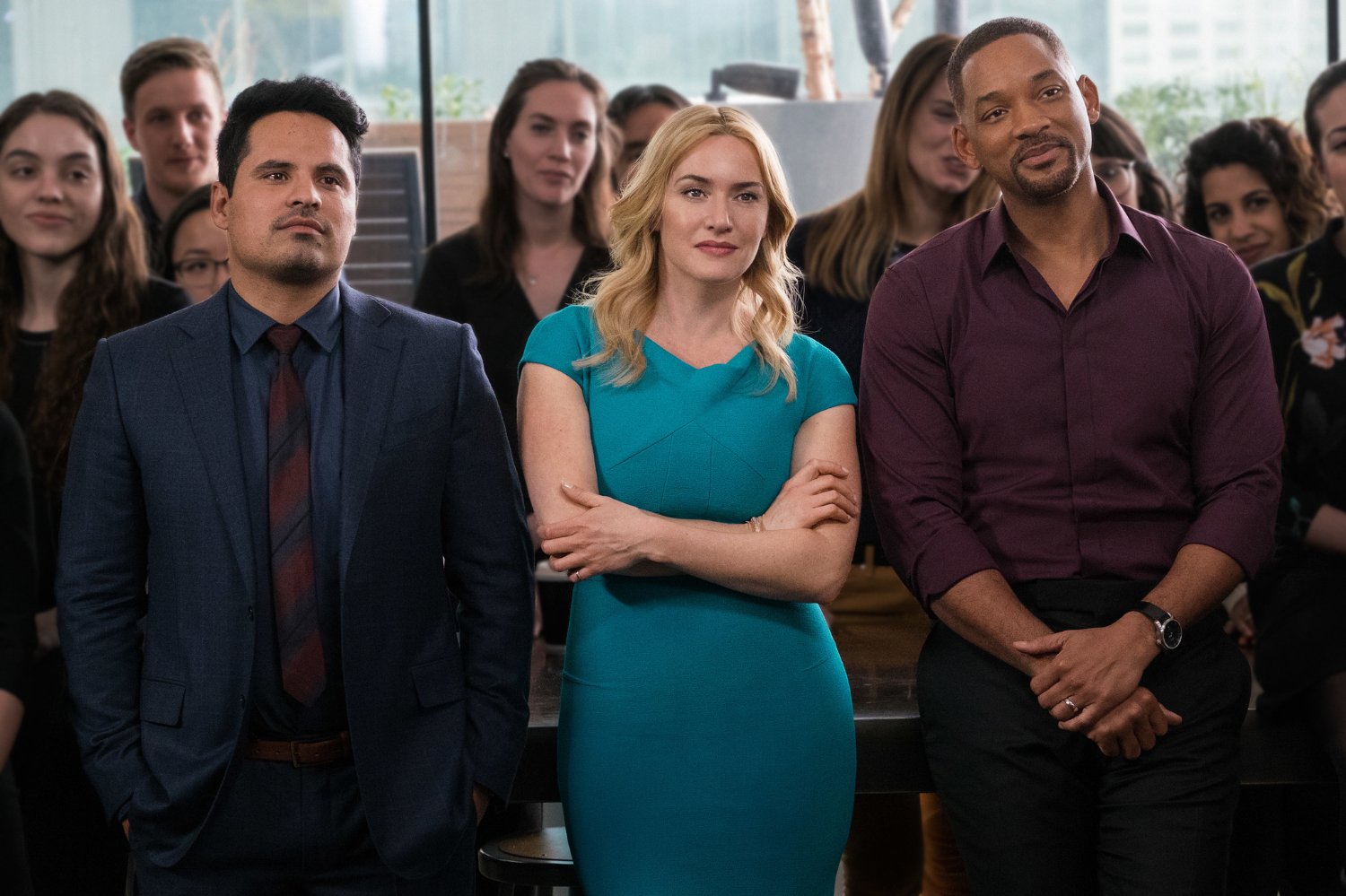 There is also some powerful twists that you just won't see coming! These twists make up for any weaknesses in the story line.
If you have any kind of heart you will have to take a moment during this film to reflect on how people might deal with such terrible grief and how you would handle it if it happened to you.
You may even leave the cinema wanting to immediately connect with loved ones. You'll also be left confused as to whether it was in fact a happy ending or not? Such level of reflection adds to the brilliance of this film.
Collateral Beauty is well worth watching, as long as you don't have any major expectations of a movie with such a high level cast and are equipped with a box of tissues!
3 thumbs up.
Images: IMDB
Want more? Get more from Kyle & Jackie O!