A leading Catholic school in Cardiff, Wales, is threatening Jamie Oliver's production company with legal action after they secretly filmed students being bullied for a new TV Show.
The staff at Corpus Christi High RC School were reportedly "shocked and upset" after being told they were told students were secretly filmed for a new show called Bullying.
The show aims to capture the daily battles of students who are continually bullied through a hidden camera attached to the backpack of a 12-13 year old girl.
The company, Fresh One Productions stand by their decision, they said the program would reveal the "relentless" bullying that made the girl's life a "living hell".
The Roman Catholic school are pursuing legal action after they were left unaware of the covert filming without the permission of them of their parents.
The school was informed after being shown "very emotional" footage of the bullying and told it would be screened on ITV, with Fresh One only sending a letter to parents after filming was finished.
The company said the faces of the children would be blurred and voices scrambled to protect identities.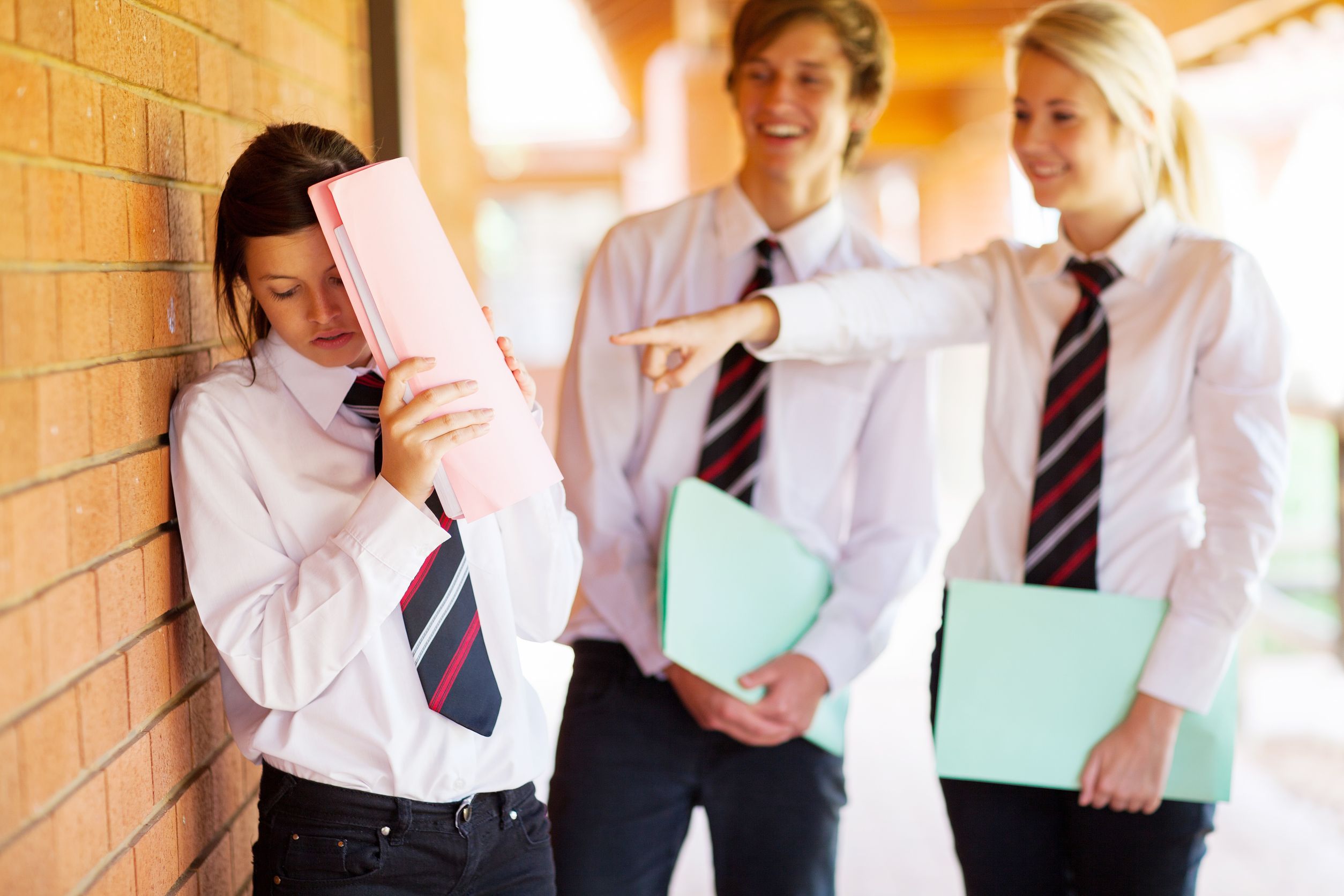 Although Fresh One admit their "methods are unorthodox", in a letter to parents.
They were following the same rules as a similar TV show in Holland.
The letter to parents said: "We understand that you and the school will be shocked to learn about the covert filming.
"The issue here is that nothing else has worked. The school has anti-bullying policies in place, but they have not worked.
"The school is appalled, but so is this child's family and having seen the covert footage, showing what their child experiences every day, they are devastated that this has been allowed to continue."
According to the DailyMail, a school source has said the experience has been "incredibly upsetting".
"They filmed in there before the school was aware and then approached them with the footage and said: "What do you want to do?" They had them over a barrel and obviously the school was furious." the source said.
Head teacher, Angela Brown and chair of governors Kath Brown said the school staff condemn bullying and they have a "robust anti-bullying policy in place."
But a spokesman for ITV and Fresh One said the student approached them after seeing an online advertisement.
The spokesman said: "By telling the stories of individual children who are being bullied and who have, in each case, exhausted all avenues to address the problem without success, it aims to expose, first hand, how tough their daily life is and then achieve a resolution to the difficulties they are facing.
"This has been shown to achieve hugely positive outcomes for those who have taken part in a similar series broadcast in the Netherlands.
"The child in each story is provided with a covert camera to record the bullying they are experiencing at school. But this footage is used as a starting point for resolution and not to name or shame anyone involved, including the schools."
The girl's mother also issued a statement through ITV: "The decision to enter into this was not taken lightly. My child was at the point where she just couldn't take any more and I had done everything I could as a parent.
"She has been let down time after time and it felt like there was nowhere for us to go. This was the very last resort for both of us. The last two years have been very hard, because bullying doesn't just impact on the child, it also affects the whole family. It was really tough as a parent, to see your child go from a confident, outgoing girl to someone who doesn't want to go out any more and doesn't want to go to school.
"Other people have now seen for themselves what she has gone through. That is the biggest, most important thing, for other people to understand what was going on and believe her."
It is unsure whether the show will go ahead, given the identity of the school has been revealed.
If you or someone you know is suffering from bullying, call Kids HelpLine on 1800 55 1800.
Photo: Getty and Stock Photo
Want more? Get more from Kyle & Jackie O!