Before there was Kyle & Jackie O, there was 'Ugly Phil' & Jackie O.
This morning Jackie got the best of both worlds, with Kyle bringing her ex-husband and former co-host in studio for a surprise reunion… Listen to her reaction below:
In the late 90's, Jackie and Phil co-hosted The Hot 30 Countdown, a nightly radio show that was hugely popular across the country. What most of their listeners didn't know was that the pair were also husband and wife.
Jackie and Phil kept their marriage a secret on air, which she explained in a recent interview on Osher Günsberg's Podcast.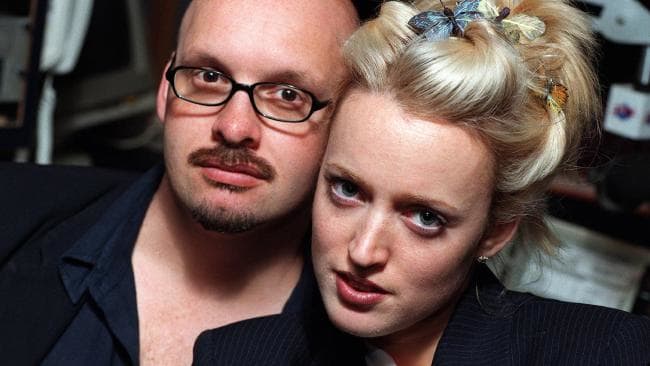 "The guy hosting the national night show can't be seen to not be single… How bizarre is that? You just couldn't get away with that now, people would out you in a second with social media!" Jackie said.
Jackie and Phil split – on air and off air – in 1999. Some guy called Kyle Sandilands was brought in as Jackie's new co-host (and nothing more!) kicking off an enormously successful on-air partnership spanning 20 years and beyond.