Everyone's bodies are different, that much we know. So why, when it comes to 21-year-old Isabelle Cornish does everyone think they can weigh in on her weight?
The little sister of Abbie Cornish is best known for her roles on Puberty Blues and Home And Away, and has created quite a following for herself in Australia.
Known for being a health enthusiast, Cornish is also a vegetarian, and was even crowned Australia's Sexiest Vegetarian in 2013 by PETA Australia.
Her Instagram account shows photos of her life, including her adventures around the world, her interest with health and love of exercise.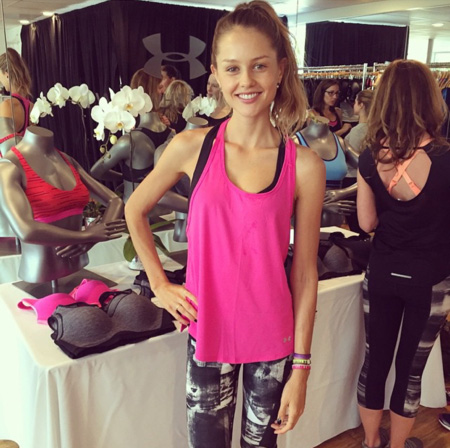 Now, fans are slamming the young star for appearing 'too skinny' in some of her shots, some of which (like the one shown above, have now been deleted from her account.)
Isabelle has hit back via her Instagram account, explaining that she is fit and healthy!
Want more? Get more from Kyle & Jackie O!