If you thought it was brave whipping out your selfie stick in a crowded area, this daredevil has you beat.
Angela Nikolau is taking the ordinary selfie to new heights, scaling buildings and balancing on terrifying platforms to get the ultimate snap.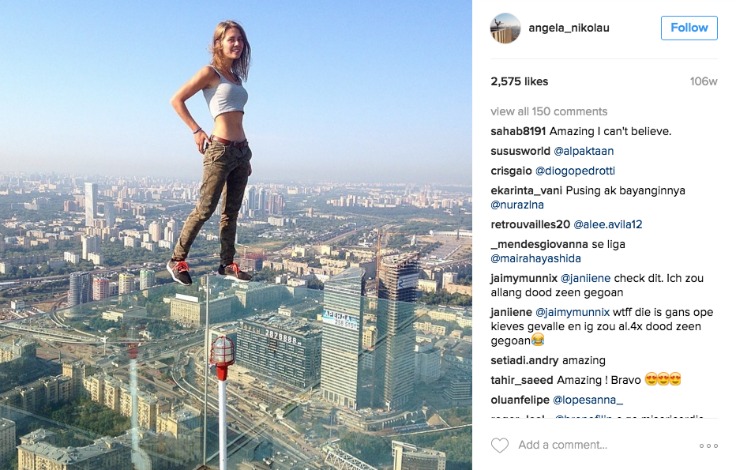 The Moscow based adrenaline junkie boasts more than 200,000 followers on Instagram and it's not hard to see why.
Her terrifying, but mind-blowing snaps show off her amazing adventures in Moscow, Hong Kong and China.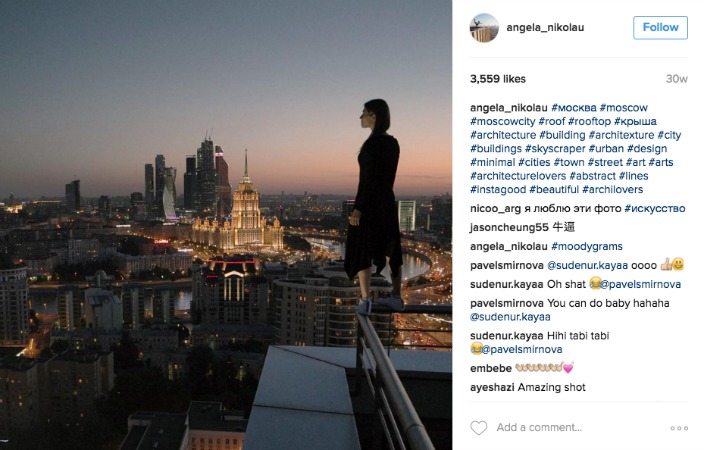 A video released on her Youtube channel shows Angela scaling the highest construction site in the world WITHOUT a harness… I repeat, without a harness.
It took the couples several hours to scale the skyscraper in China. Now, that's we call dedication to a good selfie!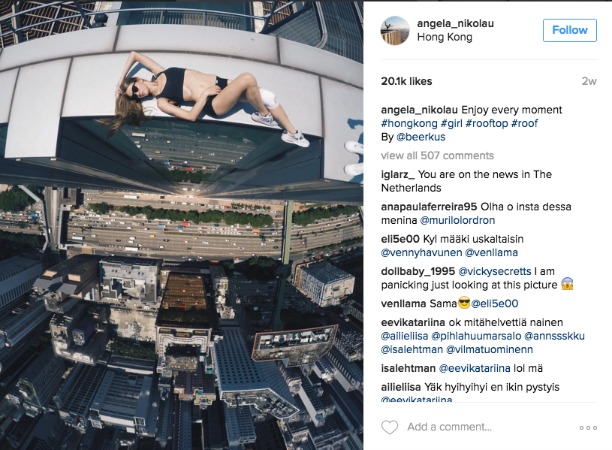 WARNING: Safety experts say not to attempt this if you're not an experienced climber. It is extremely dangerous.
Want more? Get more from Kyle & Jackie O!