Steven Tyler made waves earlier this year by making a public appearance hand in hand with his much younger assistant, Aimee Ann Preston, but it looks as though wedding bells are in their future.
Preston, almost 40 years his junior, was spotted with a HUGE rock on her ring finger at the Hospitality Committee For United Nations Delegations Ambassadors' Ball at the weekend.
The sparkler looked to be made with diamonds surrounding a grey pearl in the setting and Aimee was certainly happy to show it off when photographed.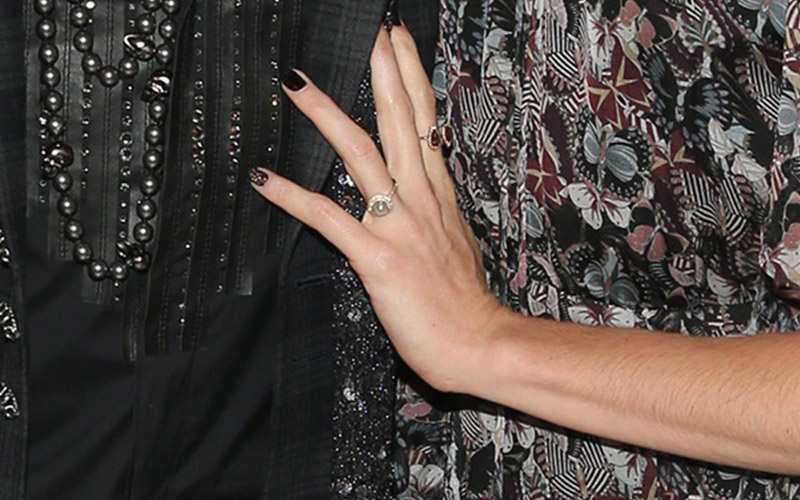 The Aerosmith frontman won a Humanitarian Award at the ball in New York and also performed.
Preston has been Tyler's assistant since 2012, with rumours first suggesting the pair were in a romantic relationship in 2014.
If true, it will be the rocker's third time down the aisle – previously married to Cyrinda Foxe (1977-87) and Teresa Barrick (1988-2006).
He is also a father of four – Liv (39), Mia (37), Chelsea (27) and Taj (25) and has three grandchildren, with one more on the way!
Meanwhile, Aimee is also divorced, after she was previously married to talent agent, Scott Shachter.
Images: Getty
AROUND THE WEB: The Trailer For Remake Of 80's Classic Film 'Beaches' Has Been Released
Love this? You'll love this bit from Will & Woody – catch the boys weekdays from 4PM on KIIS 1065