Sam Johnston is shaping up to be this season's new villain, filling the very big shoes left behind by Keira Maguire. The 27-year-old model confessed he's never had too much trouble getting attention from women, but it's his taste in them that's been his downfall.
The cocky model boasted that he normally goes for girls who aren't looking for relationships. One would wonder why he signed up for The Bachelorette then… He went on to say he was intimidated by strong, independent women. Well, Sam you might just want to pack your bags now, because the beautiful Georgia is all of those things and more.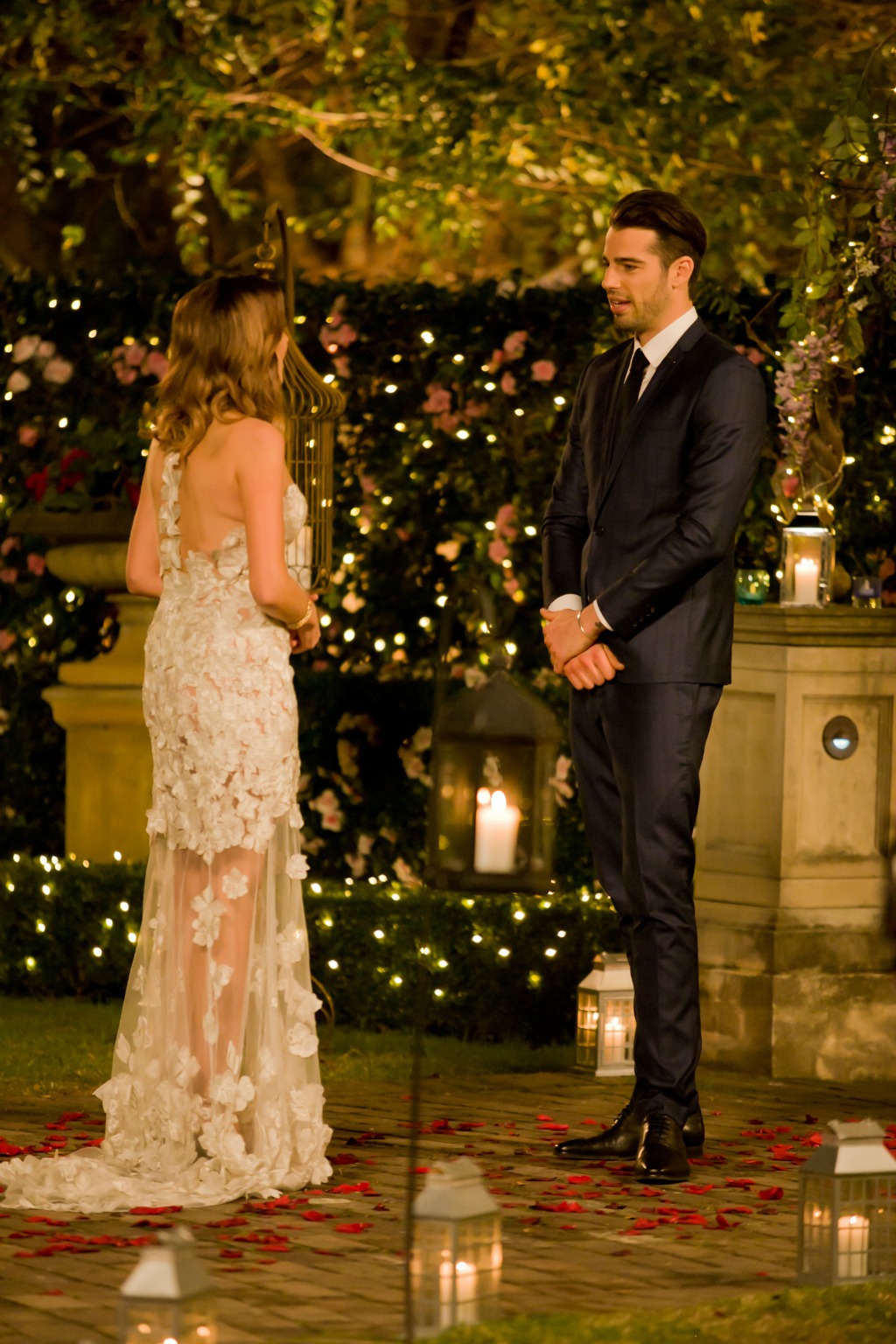 Source: Channel Ten
After sitting through his painful introduction video that showed the young model on his motorbike and in the shower, we were invited to a master class on how not to impress a woman. That's right, Sam decided to woo Georgia by asking her if she liked pineapple on her pizza.
While we didn't think any contestant could get much douchier than businessman/part time stripper Carlos, Sam really did take the cake, showing his true colours when poor Georgia took a tumble. The 27-year-old bellowed in laughter, while others looked on in horror. As Keira would say – nice work peasant.
Although Georgia *cough* the producers *cough* kept him around, she did at least take out the trash, not giving Carlos a rose. Should have saved the money on the bracelet and made a pasta one…
Want more? Get more from Kyle & Jackie O!