History is full of famous feuds. Queen Elizabeth 1 and Mary, Queen of Scots; The Hatfields and the McCoys; and of course Hollywood actors Hugh Jackman and Ryan Reynolds.
But now it seems one of these long running feuds is about to end! At least momentarily that is.
Hugh and Ryan, who have been bitter frenemies with a hilarious social media feud for years now have agreed to bury the hatchet for one day in order to partake in the All In Challenge.
The Marvel stars are teaming up to auction off an experience where they will visit one lucky fan and run an epic lemonade stand, to help raise money for No Kid Hungry, Feeding America, Meals on Wheels and WC Kitchen's amid the coronavirus pandemic.
To announce the temporary end to their feud, Jackman and Reynolds shared a video to their respective social media accounts, while also sharing the great history behind their feud.
"People think it started with us, but it didn't," began Hugh.
"The Jackmans and Reynolds have been mortal enemies since there have been Jackmans and Reynoldses-es," added Ryan.
"For generations it's been a point of family honour to oppose each other," Hugh continued.
Apparently Hugh's Laughing Man Coffee company and Ryan's Aviation Gin company was a massive point in starting their feud. But for one day only, they will put all of that behind them and join forces to sell a drink of another kind.
"We'll stop our feud for one day and help sell a different type of drink: Lemonade. At you child's lemonade stand. That's right, all to help fight food insecurity because no one deserves to go hungry," they continued in the video while also getting in some jabs at each other.
So basically that means the winner of the auction will get to have the Wolverine and Deadpool stars come to your house… We don't really get what will happen with the whole lemonade stand but who cares, this is seriously an epic prize! And of course for a great cause.
"I've agreed to trust that Ryan can hold his tongue for one day. A (very) temporary cease-fire for the @allinchallenge," Hugh said in the caption of his video.
Honestly the video is so hilarious with it's accompanying graphics so basically just got and watch it for yourself! You won't regret it.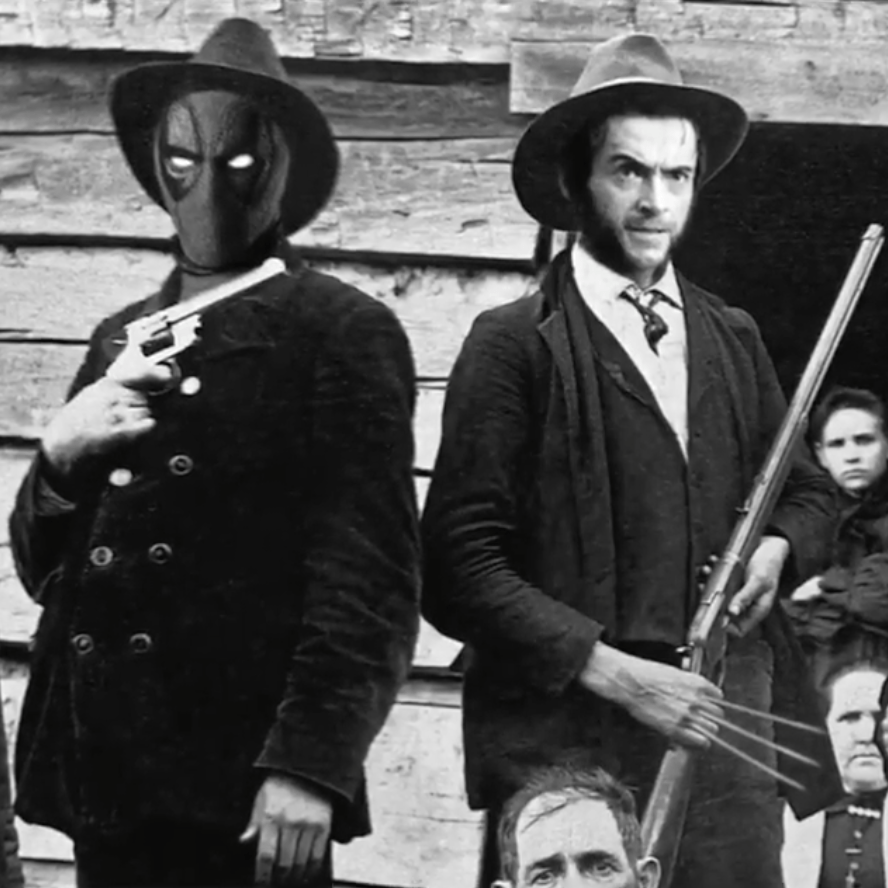 Other stars have also been taking on the All In Challenge, with Justin Bieber auctioning off an experience where he flies to your house and sings you 'One Less Lonely Girl' (OMG!) and Leonardo DiCaprio is also offering up the chance for a fan to have a walk on role in his upcoming Martin Scorsese film 'Killers of the Flower Moon'.
Love this? You'll love this bit from Will & Woody – catch the boys weekdays from 4PM on KIIS 1065