Hugh Hefner is dead.
Well, he is if you believe everything you read.
Yesterday, rumours were circling that the 90-year-old Playboy mogul had sadly passed away.
But the infamous Lothario is still very much alive and well, and he wants you to know it!
The Playboy After Dark reality star slammed rumours he had kicked the bucket, and had a little fun with the false news on Snapchat (obtained by TMZ), with his wife Crystal, 30.
The short clip begins with Crystal wearing the app's popular dog filter, before she flips the camera (and dog filter) to Hugh who bursts out laughing.
Hugh also confirmed he was still kicking via Twitter, telling followers he wasn't with the man above as reports had suggested, and was instead watching the Humphrey Bogart and Lauren Bacall classic 'The Big Sleep.'
Tonight's Mansion movie was Bogie and Bacall in "The Big Sleep." pic.twitter.com/zUpaalnYDP

— Hugh Hefner (@hughhefner) December 10, 2016
It's not the first time Hugh's health has been the subject of false reports.
In October, it was reported that the businessman was 'feeling sick' and had dwindled down to a scary 90lbs.
Hugh once again shut down rumours with his signature humour, joking on Twitter that if he was "sick" he should probably "cancel his weekend plans."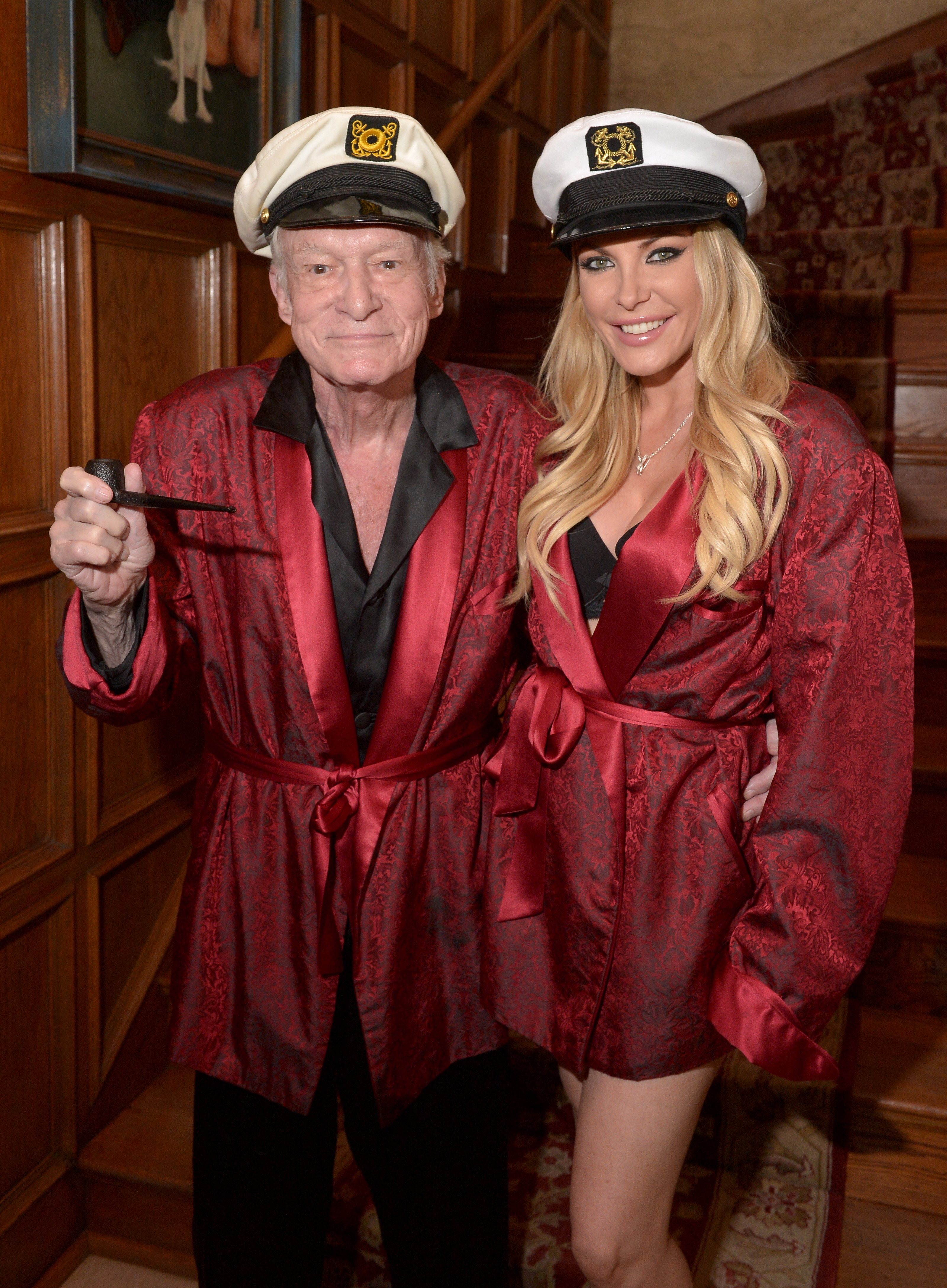 We think there's life in the old dog yet.
Source: Perez Hilton
Love this? You'll love this bit from Will & Woody – catch the boys weekdays from 4PM on KIIS 1065