Just 8 years after 'Puffin' and Holly Madison split, the blonde beauty and mother of one (to 2-year-old Rainbow) is set to release a tell-all memoir that spills about life in the Playboy Mansion, as one of Hugh Hefner's girlfriends.
In recent interviews, Madison has told of the verbal and psychological abuse she endured while living in the mansion, but Hefner is having none of it.
The 89-year-old, who married 24-year-old Crystal Harris after telling Madison he would never marry again, forcing her to leave him, says that his ex is desperate for attention.
"Over the course of my life I've had more than my fair share of romantic relationships with wonderful women," Hef said in a statement to Us Weekly.
"Many moved on to live happy, healthy and productive lives, and I'm pleased to say remain dear friends today. Sadly, there are a few who have chosen to rewrite history in an attempt to stay in the spotlight. I guess, as the old saying goes: You can't win 'em all!"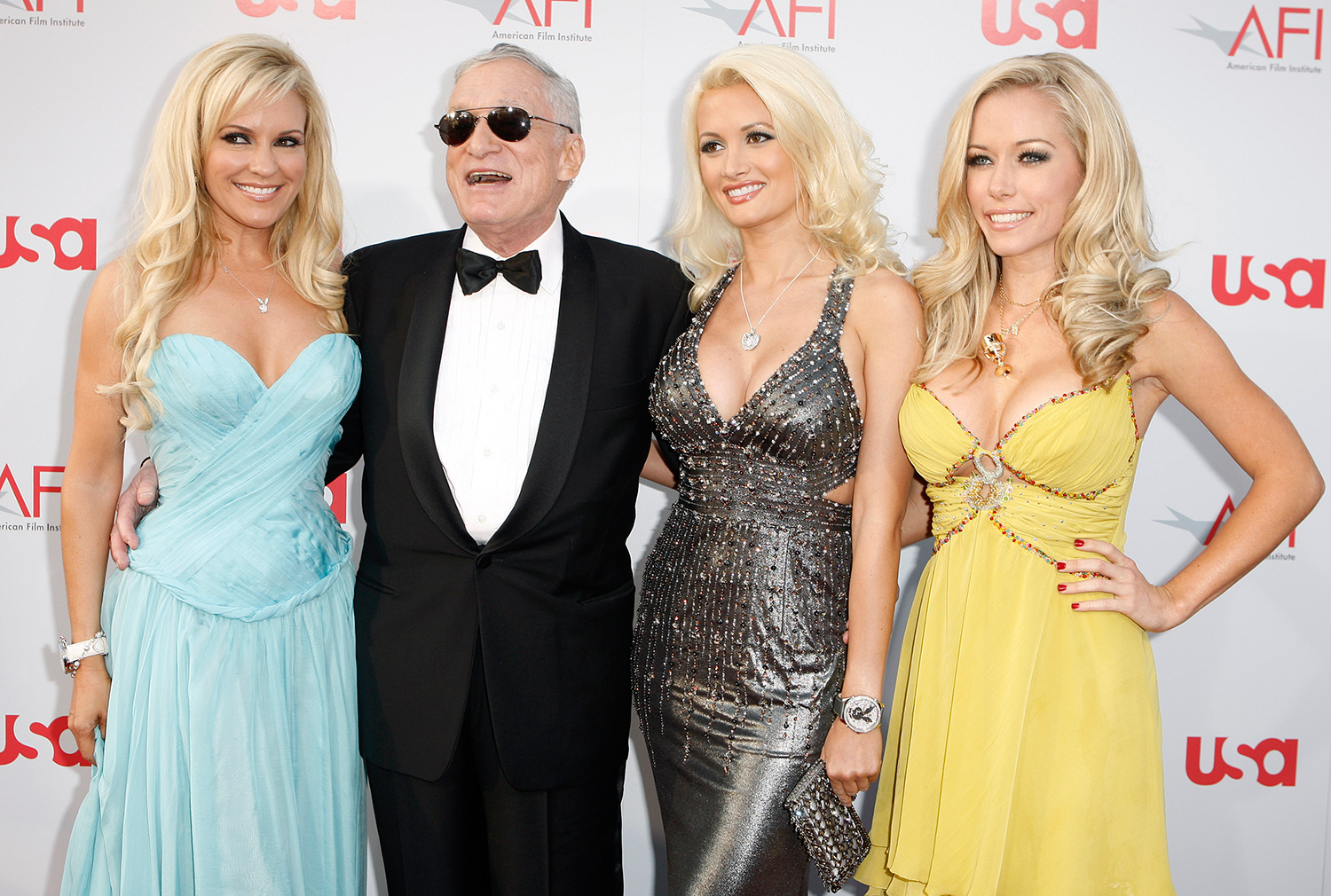 Her new book, Down the Rabbit Hole: Curious Adventures and Cautionary Tales of a Former Playboy Bunny, makes explosive claims about life behind the mansion walls.
The biggest of which, being that life in the Playboy Mansion is nothing but an illusion.
According to a report on News.com.au, Madison claimed the mansion was in grave disrepair, the carpeting stained with urine from Hef's nine dogs. Most of the bedrooms had cheap, outdated and beat-up beds and dressers, and some of the girls taped over vents so they could smoke crystal meth without getting caught.
She also reveals that the girls all had a strict 9pm curfew unless they were out clubbing with the publisher, were forbidden from wearing red lipstick and couldn't speak with male staff.
"There were days I woke up," she wrote, "and just felt like falling to the floor because I felt so depressed."
Source: News.com.au
Love this? You'll love this bit from Will & Woody – catch the boys weekdays from 4PM on KIIS 1065