If you met Ryan Rebbeck or even watched him on television, you'd picture this happy-go-lucky laid back guy with not a care in the world.
He'd probably have you laughing and having a roaring good time – but things weren't always that way.
You see, five years ago Rebbeck felt that something wasn't right and what followed was two years of hell.
My long-time girlfriend and I had just split up. I bought my house and was struggling just to keep my head above water financially. I hated the job I was in at the time and it took an hour-and-a-half each way to get there, and then I worked these crazy hours.
"Not much was going right and things in my head just got worse and worse, " he tells the Daily Telegraph.
The worst part was that his house, the very thing that was taking most of his time and money was falling apart around him too.
According to the Daily Telegraph, Rebbeck's entire roof needed replacing, but he couldn't afford it.
Instead, he was forced to deal with the reality of the situation.
"Whenever it rained, water would just pour in from about 20 different spots. That stuffed the electricals. I hated it. I'd work all day, leave in the dark and get home in the dark, then come home to this place I was embarrassed to live in," he told the Telegraph.
It was soon after that that his bright and bubbly nature began to fade and the darkness became worse.
"I felt like the world was against me. I stopped going out and avoided social stuff. I just locked myself away. When I had to see mates, I tried to put on a good show, smiling and that sort of stuff.
"I had always been the life of the party, the ball of energy, but I couldn't maintain that. So most of the time, I just sat in my room."
Rebbeck managed to fool his mates for some time, but it wasn't long before his mum began to notice a change in her son, so she showed up to his house once day unannounced.
"She knew something was different and sat me down. I just let it out. I told her — I was depressed."
"I'm an easy going guy, I'm happy — nothing really bothers me. I didn't understand why it was happening to me. I didn't think it could, you know?"
His mates were also a big help during this difficult time.
"They were incredible," he said. "My close friends rallied around me, helped pick me up … if I tried to get out of a social thing, they'd rock up on my doorstep and say 'No mate, we're watching the footy'. They were amazing."
Then, the best bit. Towards the end of his recovery, Rebbeck met now girlfriend and House Rules partner, Marlee Murphy.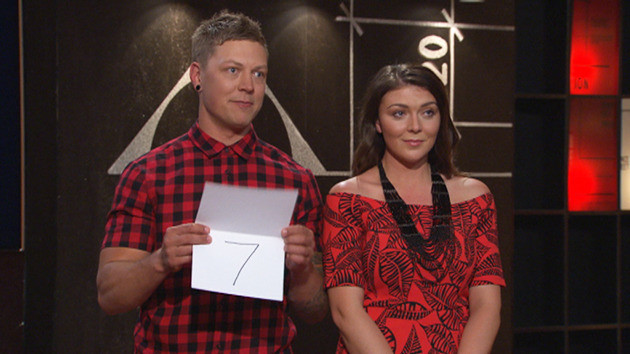 Thankfully, Rebbeck is now back to his old, larger-than-life self and he believes that opening up and asking for help was the best thing he ever did.
"I think depression is tough for blokes especially because we're less inclined to talk about it. It's not easy to say to a mate 'I'm not coming out tonight because I'm upset' so we bottle it up.
"That's why I'm speaking up now. If I can help other men to reach out for help, that's a good thing. I lived with a secret for so long and the depression only got worse — it was hell and I fell deeper into it.
"If that sounds familiar to someone out there, they should reach out and talk to someone."
Source: The Daily Telegraph
Love this? You'll love this bit from Will & Woody – catch the boys weekdays from 4PM on KIIS 1065