Everyone knows that when you move into a new home, previous families have lived there and left their mark and made it their own, and that's nice – knowing that other people have once considered your home, their home.
However, one Reddit user posted a photo of what he found when he ripped up the carpets in his new home. A GIANT Monopoly board.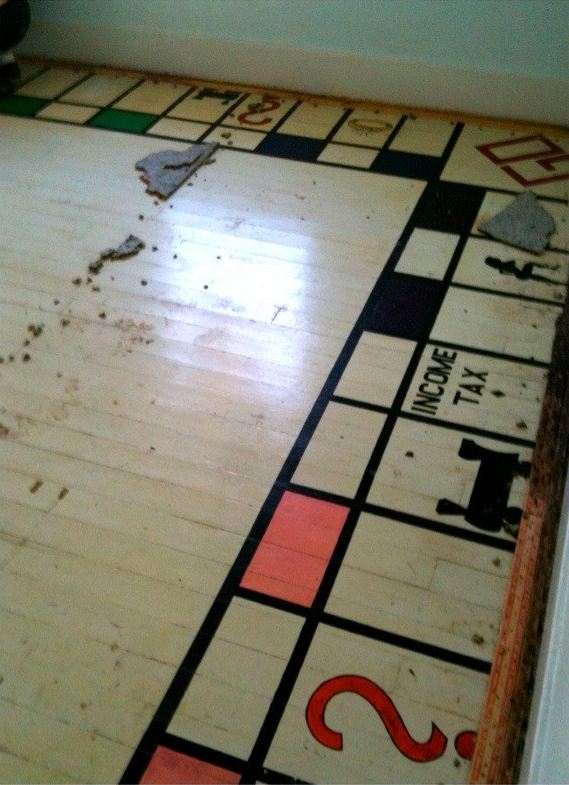 Seriously.
The game board spanned the length and width of the floor and had been painted directly onto the floorboards.
The giant gameboard features the traditional 'pass go' and 'go straight to jail' space.
Reddit users have commented that the homeowner should pull up the other carpets in the home to discover what lies beneath!
Image via Imgur
Source: Metro.co.uk