Aussie hunk Chris Hemsworth was named 2014's Sexiest Man Alive by People magazine – much to our pleasure – but a few months on the laid-back local still can't escape the title.
In his recent interview with the US Today Show, Hemsworth said 'being sexy' is a daily mission, so we thought it was our duty to gauge how he is going!
(Because Hey! We are in the business of giving people what they want!)
Here's his recent interview, including a trailer to his upcoming movie…
Visit NBCNews.com for breaking news, world news, and news about the economy
15 Times Chris Hemsworth Brought Sexy Back
1. This smoldering 'looking off into the distance' shot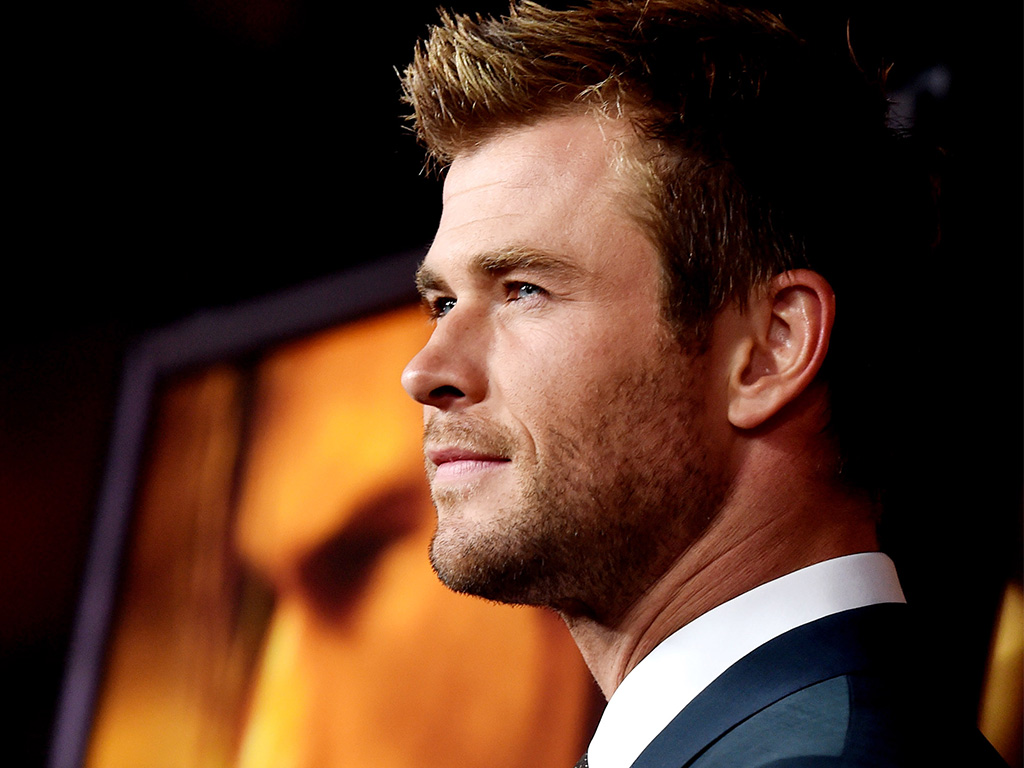 This is a look he has mastered on the red carpet… and we will forever be grateful…
2. A smile to make you weak at the knees
His cheeky grin just adds to his laid back Aussie appeal. I mean if you can resist a smile like this you must have some incredible self control.
3. He's a doting dad to three children
Somehow a hot man with babies or animals always increases his appeal. And this dad's love for his three kids India, Tristan and Sasha definitely just make us lust over him more. I mean a baby nestled into his bulging biceps and rock hard abs…
4. Again… the smoldering look. This time down the barrel of the camera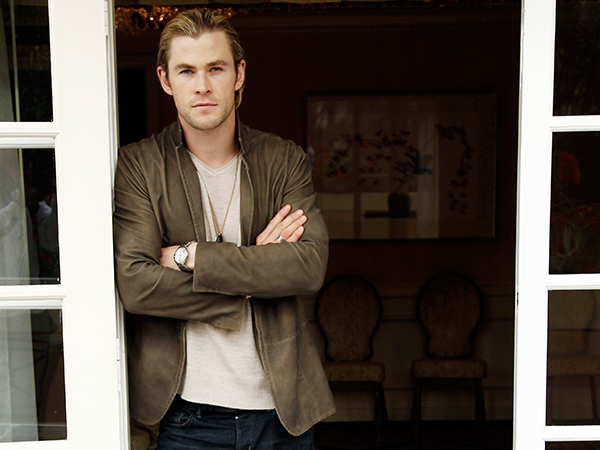 Looking at this pic I am convinced he is looking directly into my eyes. Now if only he would invite us inside for a tour… (we can only dream right!?)
5. Enough said…
This one is self explanatory… just be glad it runs on repeat…
6. His 'Thor' sex appeal
Whether a fan of the movie or not, Chris Hemsworth playing Thor is easy on the eyes. Even with the long flowing locks and scratches from battle, its the perfect balance of danger and hotness.
7. All class in black and white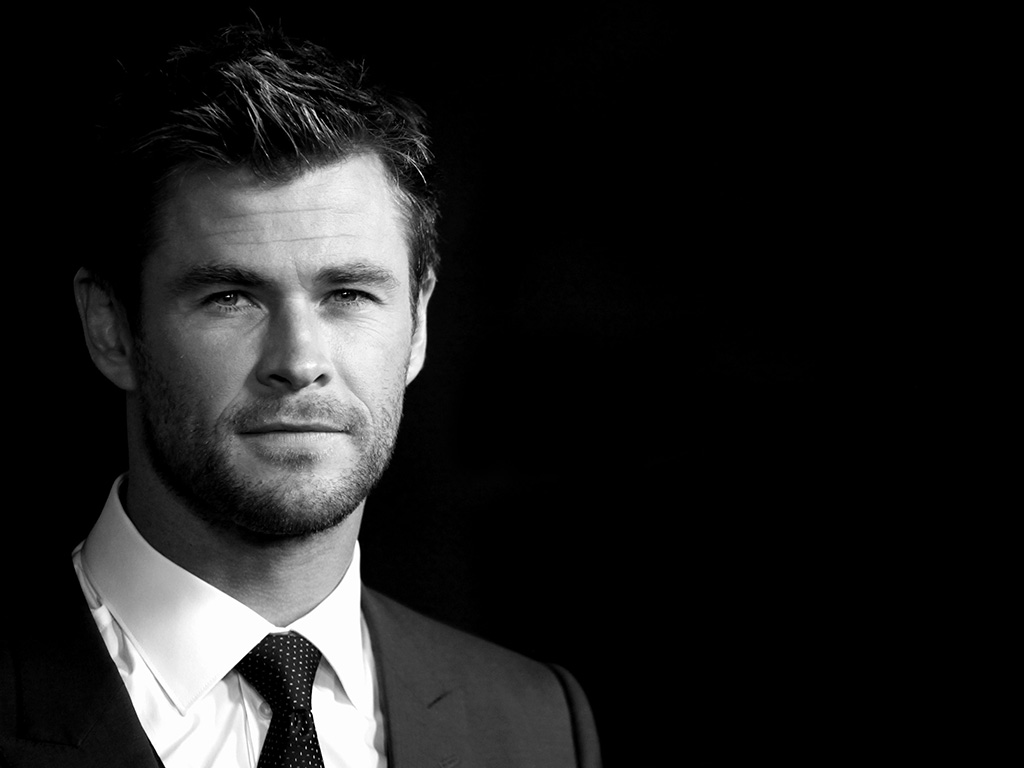 This is a man who has been voted Sexiest Man Alive and yet he wouldn't be out of place meeting the parents. And this black and white shot shows he has the classic good looks to compliment the less G rated fantasies we've all had.
8. He makes the Aussie accent sound SEXY not bogan
The Australian accent generally isn't used in the same sentence as sexy or alluring. But someone Hemsworth's blokey charm makes girls swoon. Prime example above with Chris making things like the dictionary and a vacuum manual sound hot!
9. The biting of the lip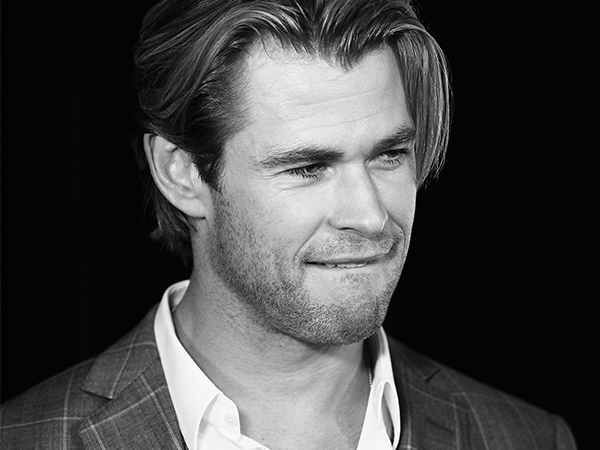 Well HELLO Chris Hemsworth. We don't know what it is about this photo but it's one of our favs. He somehow brings bedroom face to the red carpet and we are totally OK with that!
10. The hotness genes are definitely strong with this lot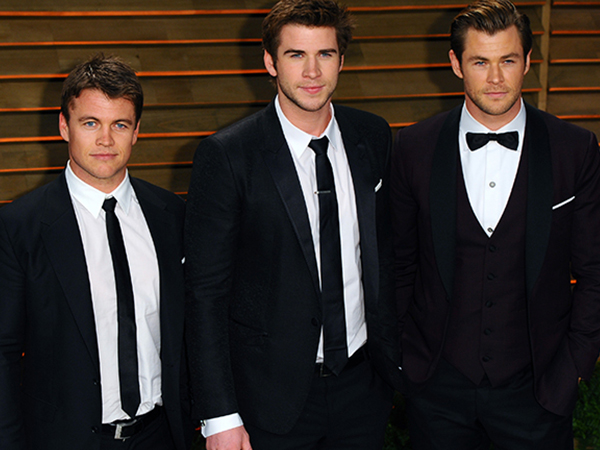 No one can deny that this is one hunky breed of brothers. Putting them next to each other in suits just makes it even better.
11. The (now non-existant) man bun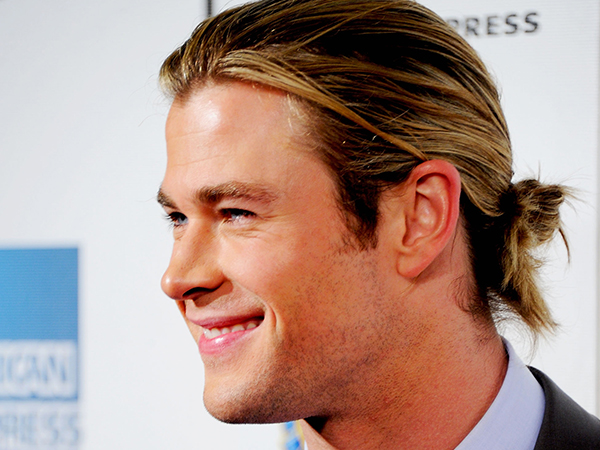 Hemsworth made the man-bun actually look manly. The nonchalant way he would pull back his hair… it made his look for a number of years when he needed the longer waves for Thor, Avengers and Blackhat. RIP man bun… but we must say he hasn't lost his appeal with the shorter hair.
12. We are highly anticipating this water fight video
A Jimmy Fallon / Chris Hemsworth water fight is about to be released from The Tonight Show and going by the preview and pics we have seen, we can't wait! A wet Hemsworth handling a true supersoaker to attack Fallon? We need to see that! And just let us know if you need help wiping off Chris!
13. He is a home grown Aussie
Who could forget this Home and Away hottie who won us over on Summer Bay almost a decade ago. He certainly had the looks back then but who would have thought he would rise to this level of international fame!
14. He can rock casual gear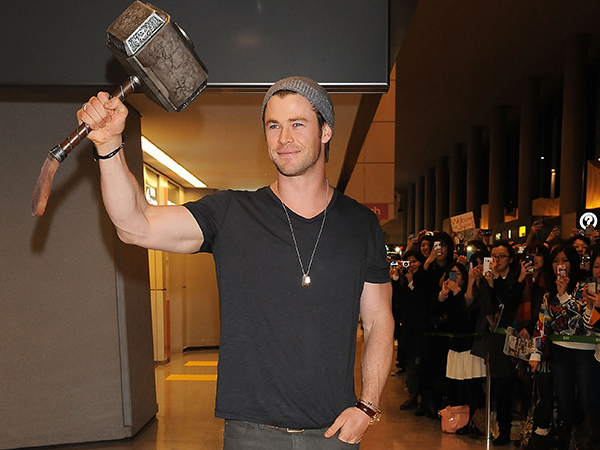 The suit does not make this man. Hemsworth is just as good looking in a tee and jeans, capped off with a beanie. Ok maybe his tensing of the arm muscles may have swayed us to use this photo…
15. Ok, Just one more smoldering look…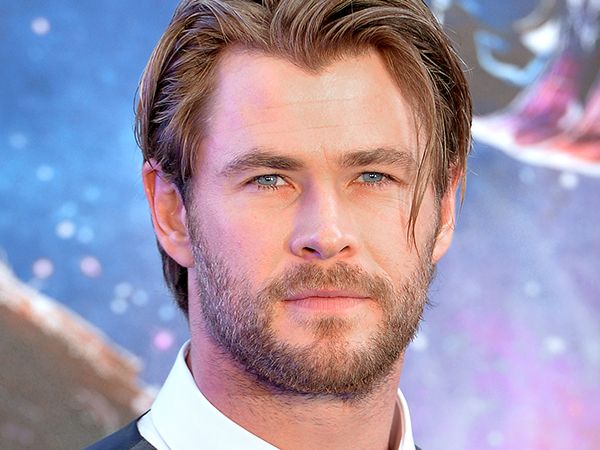 The blue eyes, stubble. We salute you Chris Hemsworth. Well worthy of the Sexiest Man Alive tag. Now let's see if you can win them over for a second year running!
Want more? Get more from Kyle & Jackie O!