Grab the fan and be prepared to setup by the pool: there's a heatwave heading to Australia!
The festive weather we've been experiencing isn't set to disappear anytime soon, with temperatures in Victoria, South Australia, Western Australia and Tasmania predicted to hit 47C in the coming days.
'This heatwave that's developing now over southern and southeastern Australia is going to be challenging the record books," Sky News senior meteorologist Tristan Meyers told news.com.au
'This is not only due to how hot individual days are going to be — for example 45C, 46C, and potentially 47C in parts of western, southern NSW, northern Victoria and South Australia — but also how prolonged it's going to be.
'For some areas we're going to see a week or more of 45C-plus temperatures and that hasn't ever happened before — particularly in December, but potentially all time.'
Temperatures will continue to rise from today (Boxing Day) and continue to intensify well into the New Year.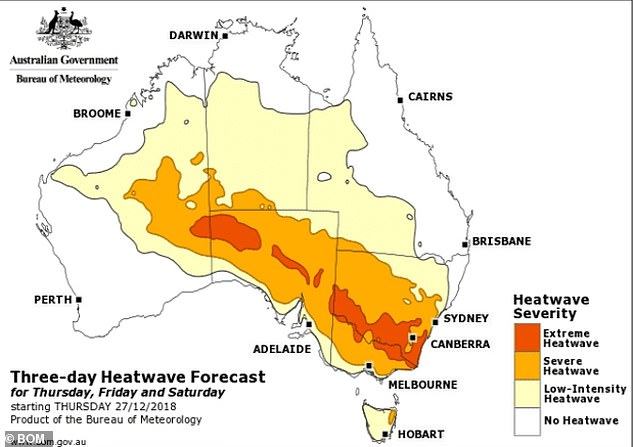 Weather in the major cities
Sydney: Today it's set to hit 28C and will continue to rise to 32C on New Yea's Eve.
Melbourne: today will be slightly cool with temps set to hit a high of 26C. Look out tomorrow though; it's forecast to reach 35C.
Adelaide: The temperatures are set to stay above 30C for the rest of the week with today reaching 37C, 41C tomorrow and 39C on Friday.
Perth: Perth will see slightly more pleasant weather with today reaching a high of 29C, 27C tomorrow and 26C on Friday.
Brisbane: Brissy can expect tops of 29C today and tomorrow and then 30C on Friday.
Want more? Get more from Kyle & Jackie O!