This pair might have more drama in their relationship than a Kardashian… After weeks of back and forth bridge-burning between each other – he says she faked a pregnancy and misscarriage, she saying he is trying to make Australia hate her… – Geoffrey Edelsten, 72, and Gabi Grecko, 26, are still at it. Gabi is now taking the 'see, I've moved on!' tactic, posting (and then deleting) and Instagram pic with a caption saying she has met someone else…
She then confirmed to Daily Mail, 'I've decided to just move on instead of grieving that relationship [with Geoffrey]. I've met someone, we've been on a few dates, and he is MY age.' Oh snap…
This comes Grecko fleeing to the US a few weeks ago when a blow-up between the two during filming of Celebrity Apprentice, where both were competing.
She has since been posting everything she can to continue to prove she is definitely over the marriage with the man who recently claimed she has spent over $AU1.5m of his money for cosmetic surgery, and announced their divorce publicly.
'I've told him I've gotten my own lawyer to launch the divorce…there was no hope.
'I've had several dates, it's with a friend seems to have become more. After he said those horrible things there was no hope for us, I've decided to move on.'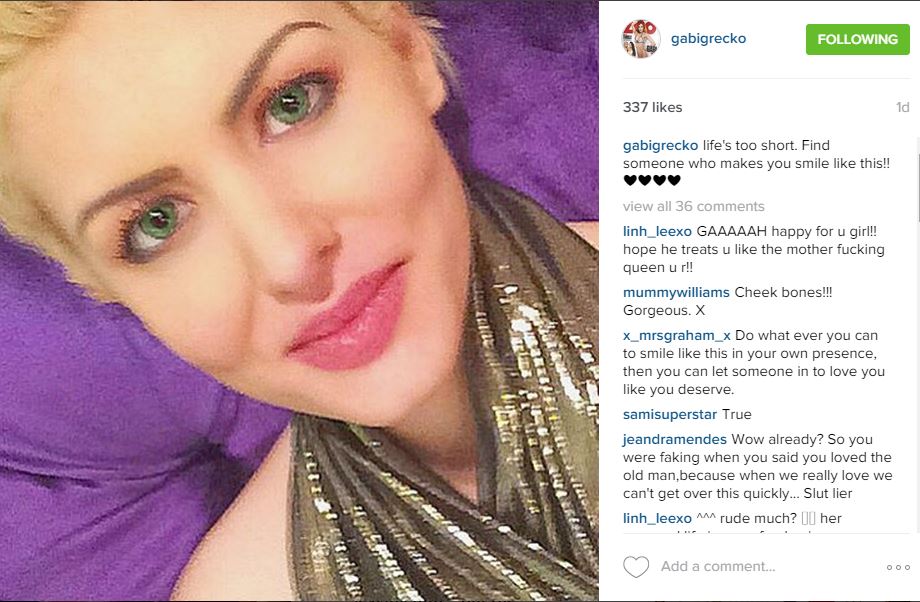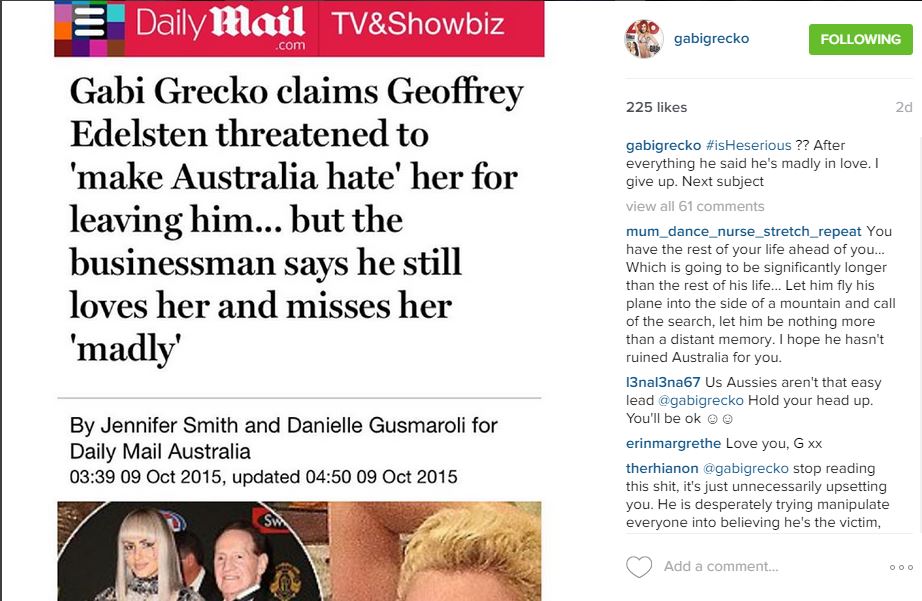 Source: Daily Mail
Want more? Get more from Kyle & Jackie O!