Did Iggy Azalea get a nose job? That's the question everyone's asking after the Aussie rapper hit the red carpet at the Billboard Awards yesterday.
The 24 year-old's nose looked noticeably different as she posed with Britney Spears – but was it all just some clever makeup contouring?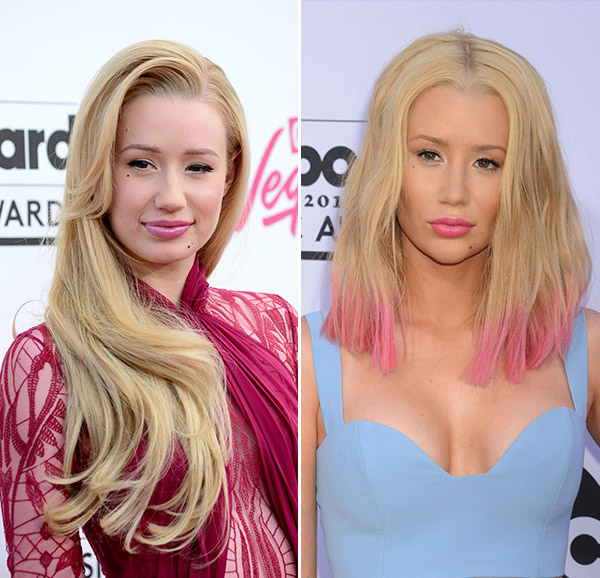 Photo: Iggy Azalea at the 2014 (L) and 2015 (R) Billboard Awards
According to US Magazine a 'source' said the Aussie had a nose augmentation and chin implant after getting breast implants.
"She wasn't happy with her nose for a long time, so after the boobs she wanted to get that taken care of and then got the chin done at the same time," they said.
Azalea spoke last month about her decision to get breast implants telling Vogue that she'd "thought about it my entire life".
"When I first got to the States, people told me I should think about modeling. So I went to a few agencies, but once they measured my body, they didn't like me anymore," she revealed.
"It's about proportion. I have to have everything tailored because I have such a small waist."
Photos: Getty
Want more? Get more from Kyle & Jackie O!